Stumble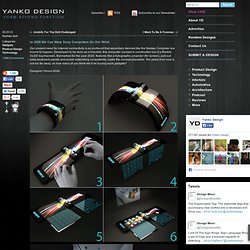 In 2020 We Can Wear Sony Computers On Our Wrist Our present need for internet connectivity is so profound that secondary devices like the Nextep Computer are bound to happen. Developed to be worn as a bracelet, this computer concept is constructed out of a flexible OLED touchscreen. Earmarked for the year 2020, features like a holographic projector (for screen), pull-out extra keyboard panels and social networking compatibility, make the concept plausible. Ten years from now is not too far away, so how many of you think we'd be buying such gadgets? Designer: Hiromi Kiriki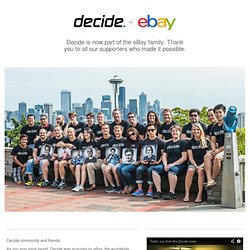 Panasonic plasma | Decide.com: when to buy electronics
Decide community and friends, As you may have heard, Decide was acquired by eBay, the worldwide commerce leader. Since we started three years ago, weve been on a mission to bring you a more transparent shopping experience and help you feel more confident in your purchase decisions - in fact, we've been downright obsessed with it. Over the past year, we began experimenting with eBay and discovered an exciting opportunity to apply our team's strength in data and predictive analytics to help over 25 million eBay sellers make smarter decisions and be more successful. We want to thank you - our loyal users, members, media partners and investors. You supported and trusted us and are the reason we have this incredible new opportunity ahead of us.
I recently shared my stock trading analysis template along with my recent moves on the stock market. Today, I'll be sharing my list of 15 things I look at before trading stocks. Numbers are obviously a big part of it. However, there are several other considerations before buying a dividend stock: 15 Things To Look at Before Trading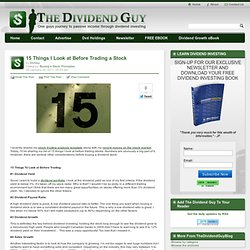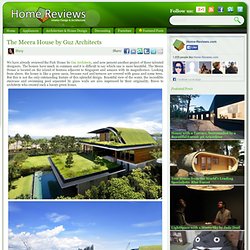 We have already reviewed the Fish House by Guz Architects, and now present another project of these talented designers. The houses have much in common and it is difficult to say which one is more beautiful. The Meera House is located on the island of Sentosa adjacent to Singapore and amazes with its magnificence. Looking from above, the house is like a green oasis, because roof and terraces are covered with grass and some trees.