Beauty
איך הולך יפים?
Make up. Blogs/pages. Pinterest - Elsie Larson. A Beautiful Mess. Last month I did a makeover story with Kelsie and had many requests for a maiden braid tutorial.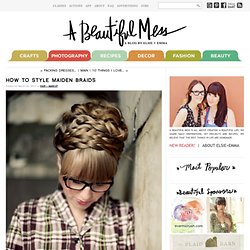 Yesterday she came in and we photographed these simple step by steps. Kelsie has extremely long and thick hair, but anyone with shoulder length or longer can do these braids (see my photo below for an example). Steps 1-2: Braid two strands on each side of a center part. Honestly WTF. You should all know by now that we are all about stacking bracelets on our wrists.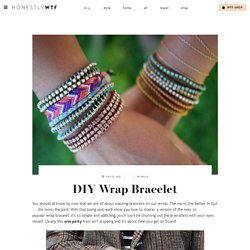 The more, the better. In fact . . . the most, the best! We Heart This.
---