Online Work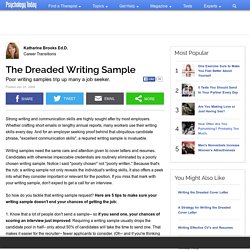 The Dreaded Writing Sample
Strong writing and communication skills are highly sought after by most employers. Whether crafting short emails or lengthy annual reports, many workers use their writing skills every day. And for an employer seeking proof behind that ubiquitous candidate phrase, "excellent communication skills", a required writing sample is invaluable.
Women's Interest Writers
Category: Description We're looking for paid contributors/freelance writers for a women's interest site (think Jezebel, refinery29, The Frisky) focused on fashion and lifestyle.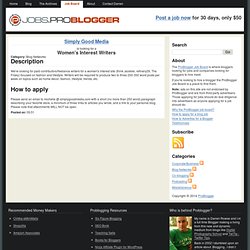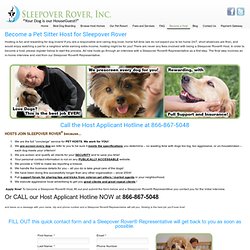 Become Host Sleepover Rover Pet Safe Yard
Hosting is fun and rewarding for dog lovers! If you are a responsible and caring dog lover, home full-time (we do not expect you to be home 24/7, short absences are fine), and would enjoy watching a pet for a neighbor while earning extra income, hosting might be for you! There are never any fees involved with being a Sleepover Rover® Host. In order to become a host, please register below to start the process. All new hosts go through an interview with a Sleepover Rover® Representative as a first step. The final step involves an in-home interview and visit from our Sleepover Rover® Representative.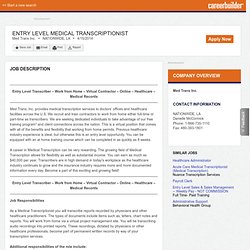 Work at home PT/FT. Positions available nationwide for medical transcribers. Earn as much as $40,000 per year working from home with flexible hours.
Medical Transcriptionist Jobs in Los Angeles, California - Med Trans Inc.
pro_tips.doc - Google Docs