Clothes
Made my own Mod Cloth dress
I saw this dress on Mod Cloth months ago, way before it was warm enough to wear, and thought, "Wow, that's a unique design. What a weird combination, actually. But it's cute! I could make that!" So I bought some grey cotton for like $3/yard at JoAnn, used some ivory lace I already had, and added four (weird, in my opinion) two-hole buttons with the metal hole grommets. The Mod Cloth ones are probably fabric-covered, but mine aren't.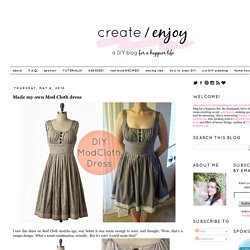 Shop -
Top-rated laundry detergents revealed
Great article, really, people just have this mis-conception about clothes. There's nothing at all wrong with used clothes - aside from undies or socks (uggh..), and it can save you a boatload. AND careful choices when you DO buy new clothes can save you a boatload. We're all about this in my house, after my eyes were opened a couple years ago when I was rapidly losing weight. I was happy losing weight, but I was going broke buying new pants every other week - until someone suggested Goodwill. Swallowed my "pride" and walked out amazed.
Host a Clothing Swap and Overhaul Your Wardrobe for Free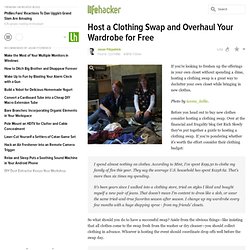 The DIY Stain Removal Infographic Is a Quick Reference for Cleaning Common Stains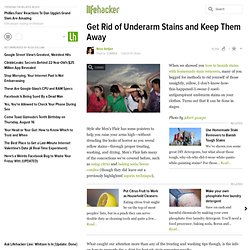 Get Rid of Underarm Stains and Keep Them Away
SExpand When we showed you how to banish stains with homemade stain removers, many of you begged for methods to rid yourself of those unsightly, yellow, I-don't-know-how-this-happened-I-swear-I-used-antiperspirant underarm stains on your clothes. Turns out that it can be done in stages. Photo by jekert gwapo Style site Men's Flair has some pointers to help you raise your arms high—without dreading the looks of horror as you reveal yellow stains—through proper treating, washing, and drying.
Spice Up Your Wardrobe This Weekend (Without Spending a Dime)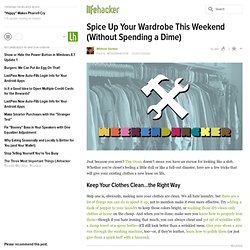 Just because you aren't Tim Gunn doesn't mean you have an excuse for looking like a slob. Whether you're closet's feeling a little dull or like a full-out disaster, here are a few tricks that will give your existing clothes a new lease on life. Keep Your Clothes Clean...the Right Way Step one is, obviously, making sure your clothes are clean. We all hate laundry, but there are a lot of things you can do to speed it up, not to mention make it even more effective. Try adding a dash of pepper to your laundry to keep those colors bright, or washing those dry-clean-only clothes at home on the cheap.
girls - dresses - stacy
girls - a&f classic pretty - rebecca
girls - a&f classic pretty - brenna
Shop Vintage Mavens
Stunning peep-toe pumps by Blink. The FREYA Camouflage Studded Peep Toes take their cues from pop art and edgy rock influences. The shoes are made of fabric with an elegant camouflage pattern, feature a peep toe and are decorated with golden studs. Heel measures approximately 13.6cm/ 5.35''. The FREYA Camouflage Studded Peep Toes have a rubber outsole that makes them extremely easy to walk on. An extra feminine pair of stilettos that you should not miss this season.
Cut-out Heels 24/50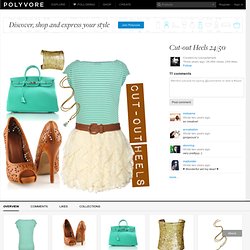 MINI-WEDGE ANKLE BOOT - Shoes - ZARA United States
Keds, Shoes Search 6pm.com
Seychelles Footwear