Dessert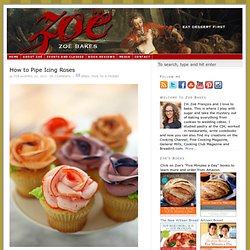 I baked this spring bouquet of cupcakes for my Weekend Baker post on the Cooking Channel blog. I was limited in space and wanted to go into a bit lot more detail on how to pipe the icing roses. Creating these flowers is not at all difficult, but it helps to have some simple tricks of the trade. With a little practice and the right tools you can easily recreate these flowers. The contrasting color that tips the petals is one of those easy tricks that takes them from ordinary roses to extraordinary.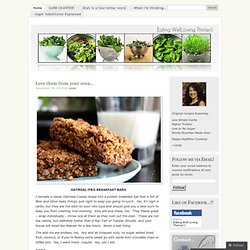 I do love my No Bake Protein Cookies…yes, I do. But, for some people (and I can't believe I'm saying this out loud) chocolate isn't wanted. These are full of good-for-you carbs and not too sweet. These are prefect for mid-afternoon cravings and have enough protein to hold you over till dinner.
Summer is almost over……..school starts next week, and the days of hitting the ground with a running start at 5:00 a.m. will soon commence. It's crazy – where does the time go? I haven't posted anything since April – in fact, I think these are the first brownies I've baked since then. And quite frankly, that's almost shameful for a chocoholic such as myself…… So about these brownies – they're good. Really good.