Activism
Let's put up a wall!
millionsoulsaware.org - Refugee camps worldwide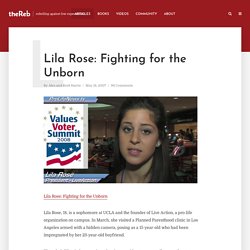 Lila Rose, 18, is a sophomore at UCLA and the founder of Live Action, a pro-life organization on campus.
The Rebelution: Lila Rose: Fighting for the Unborn
Internet for Everyone | Help define the future of the Internet in America.