Game Strats
supcomresearch
Youtube League of Legends Channels
Livestream - cLGaming - The only site dealing damage in a cone!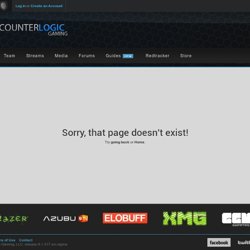 Log in or Create an Account News Team
Counter Logic Gaming on Justin
Fortifying the Fortress (an extensive TF2 improvement list)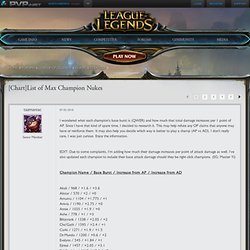 I wondered what each champion's base burst is (QWER) and how much that total damage increases per 1 point of AP. Since I have that kind of spare time, I decided to research it.
[Chart]List of Max Champion Nukes
Team Fortress 2 Lobby