Xslt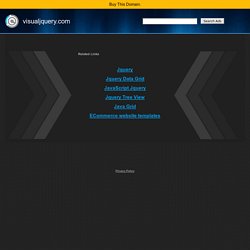 This is a alternative interface to browse the Official jQuery Documentation that can be found on GitHub . The aim of this project is to get out of the way of your development work. Quickly switch to this docs and find what you are looking for. Furthermore you can download this documentation and browse it offline.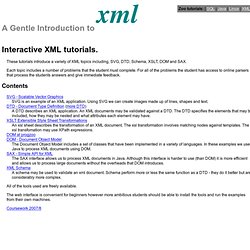 An Introduction to xml
These tutorials introduce a variety of XML topics including, SVG, DTD, Schema, XSLT, DOM and SAX. Each topic includes a number of problems that the student must complete. For all of the problems the student has access to online parsers that process the students answers and give immediate feedback. SVG - Scalable Vector Graphics SVG is an example of an XML application. Using SVG we can create images made up of lines, shapes and text.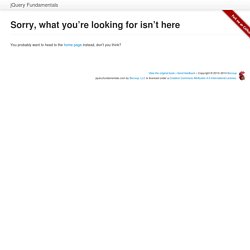 With contributions by James Padolsey, Paul Irish, and others. See the GitHub repository for a complete history of contributions. Licensed by Rebecca Murphey under the Creative Commons Attribution-Share Alike 3.0 United States license . You are free to copy, distribute, transmit, and remix this work, provided you attribute the work to Rebecca Murphey as the original author and reference the GitHub repository for the work .