Quotes
The following quotations are taken from official court records across the nation, showing how funny and embarrassing it is that recorders operate at all times in courts of law, so that even the slightest inadvertence is preserved for posterity. Lawyer: "Was that the same nose you broke as a child?" Witness: "I only have one, you know."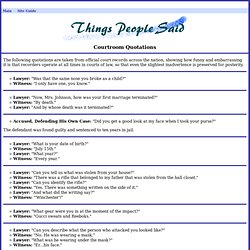 Everyday, as I scour the web looking for interesting things to post about, I run across a few of these pictures.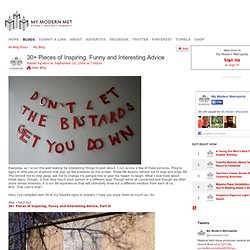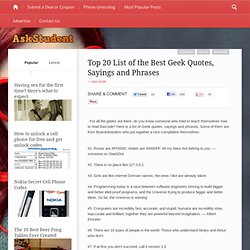 For all the geeks out there, do you know someone who tried to teach themselves how to read Barcode? Here is a list of Geek quotes, sayings and phrases. Some of them are from Boardofwisdom who put together a nice compilation themselves.
Top 20 List of the Best Geek Quotes, Sayings and Phrases