Political
Politics Explained. FEUDALISM: You have two cows.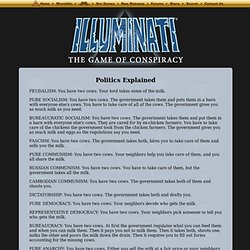 Your lord takes some of the milk. PURE SOCIALISM: You have two cows. The government takes them and puts them in a barn with everyone else's cows. You have to take care of all of the cows. Home. Bill O'Reilly - Can't Explain That Meme. Last month, Fox News host Bill O'Reilly stepped into instant Internet infamy when, in a debate with American Atheists president David Silverman, O'Reilly attempted to prove the existence of God by citing the mystery of the tides: "I'll tell you why [religion is] not a scam, in my opinion.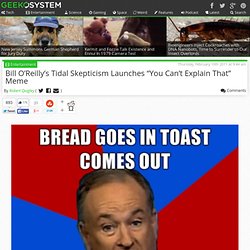 Tide goes in, tide goes out. Never a miscommunication.
---