Broad_Development
Building Your First Website Although the tutorials on this page present information in a linear format, in reality, before you begin building your first website, you should look at the big picture first. Consider all the aspects of the site before you ever begin creating it. Create an overview or outline that answers the following questions. What is the topic of my website?
Tutorials To Build Your Own Website | Site Fundamentals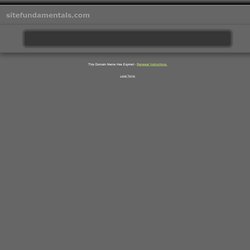 Vitaly Friedman's The Web Developer's Handbook creativity | css galleries & showcases | color tools | color schemes, palettes | color patterns | fashion: colors selection | color theory | royalty free photos | css daily reading | web design daily reading | css layouts | css navigation menus | css techniques | css: software & Firefox Extensions | css-web-tools & services | html-web-tools & services | accessibility checkers | miscellaneous tools | ajax | javascript | DOM | fonts | typography | RSS | CMS | blogging | specifications | usability & accessibility | add a link (free) | seo tools | seo references | howtogetthingsdone | freelancers resources | web2.0 | 2read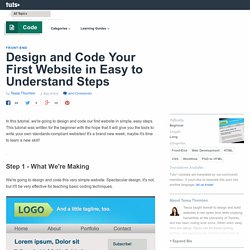 In this tutorial, we're going to design and code our first website in simple, easy steps. This tutorial was written for the beginner with the hope that it will give you the tools to write your own standards-compliant websites! It's a brand new week; maybe it's time to learn a new skill! Step 1 - What We're Making We're going to design and code this very simple website. Spectacular design, it's not, but it'll be very effective for teaching basic coding techniques.
Design and Code Your First Website in Easy to Understand...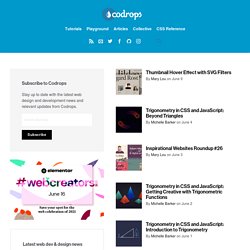 A really well designed user interface is one that goes unnoticed by the user, whereas a poorly designed user interface forces the user to pay attention to it instead of the content. Users come to ... read more If you have searched images on Google recently, you might have noticed the interesting expanding preview for a larger image when you click on a thumbnail. It's a reall... read more Today I'd like to share my process for creating a flexible JavaScript UI plugin I've dubbed HexaFlip. Lately I've taken to building simple experimental UI plugins t... read more