Fitness
Cómo achicar un par de talles tu pantalón
Thinkstock Photos 11.01.2013 | ¿Los cierres no suben? Cómo achicar un par de talles tu pantalón ¿Te probás un jean y le cuesta "pasar"? UFC Personal Trainer: Cut Weight Diet Plan
This 30-day diet plan was created specifically for the UFC Personal Trainer game, Level 1, Cut Weight. Follow the guidelines, use the pre-planned meals (assuming 3 workouts per week), and then create your own menu using the meal template and shopping list. Guidelines Each day of eating is separated into four components: Breakfast, Lunch, Dinner, and Snacks. At a minimum, you will eat three meals per day. The snacks are a free allotment of foods that you can either ADD to any meal, or consume SEPARATELY at any point during the day.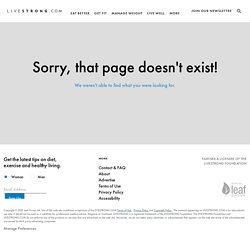 Ab Exercise Tips Be sure to breathe normally. You should NEVER hold your breath while doing ab exercises. Do not exercise your abs on consecutive days.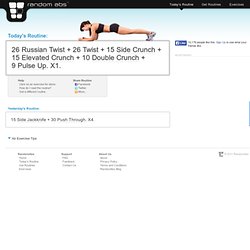 How To Get Fit At Home In 20 Minutes | MotleyHealth®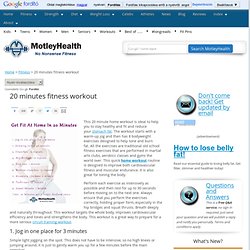 How To Get Fit At Home In 20 Minutes , 6.6 out of 10 based on 103 ratings Rating: 6.6/ 10 (103 votes cast) This 20 minute home workout is ideal to help you to stay healthy and fit. The workout starts with a warm-up jog and then has 8 bodyweight exercises designed to help tone and burn fat. All the exercises are traditional old school fitness exercises that are performed in martial arts clubs, aerobics classes and gyms the world over.