Stock photos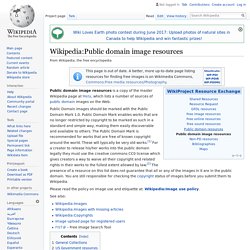 Public domain image resources is a copy of the master Wikipedia page at Meta, which lists a number of sources of public domain images on the Web. The presence of a resource on this list does not guarantee that all or any of the images in it are in the public domain. You are still responsible for checking the copyright status of images before you submit them to Wikipedia. Please read the policy on image use and etiquette at: Wikipedia:Image use policy.
Computers: Graphics: Clip Art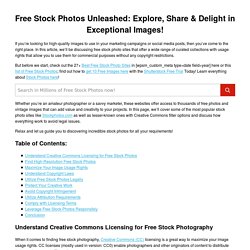 Major Performance Upgrade 10.19.11 One of the ongoing challenges we have been facing is slow response time for uncached queries. This has been due mainly to trying to sort the results we send back, which often number in the many tens of thousands or more. As of today we have a... Celebrity Images from Image Collect 08.23.11 Everystockphoto's growing collection of freely licensed photos does not do very well in the celebrity images category.