Graphic design
Packaging is the science, art, and technology of enclosing or protecting products for distribution, storage, sale, and use. Product Packaging Design is a pivotal marketing tool as it defines the product ; it is not just the wrapping material around a specific item which serves to contain, identify, describe, protect, display, promote or otherwise make the product marketable and keep it clean. The Packaging design or concept plays an integral role in brand promotion because it channels and communicates the image and the identity of the company behind it. As packaging has a great impact on the marketing of the given product the packaging design must be creative and artistic ; because as important as the product or service you are selling, the package it comes in is ultimately your best sales tool.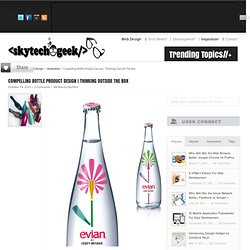 Compelling Bottle Product Design | Thinking Outside The Box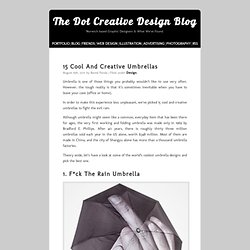 Umbrella is one of those things you probably wouldn't like to use very often. However, the tough reality is that it's sometimes inevitable when you have to leave your cave (office or home). In order to make this experience less unpleasant, we've picked 15 cool and creative umbrellas to fight the evil rain.
Design Crush & Popsicles!
HELVETICTOC
50 Fresh Free Fonts of 2010 | Template Monster Blog
Wonderwall
Ten Steps to Becoming the Designer You Want to Be - Design - GOOD
%Tobias Bergdahl% | %Interactive Art Director%
ColorTheory_Screen_White.jpg from paper-leaf.com
Design Seeds&: For All Who Love Color | Search
Depending on the flavor of your business, your logo may appear big and flashy, bold and colorful or just plain simple and clever. In this roundup, I've turned the spotlight towards the more simple and clever logo styles that leave a strong impression. As simplistic as they may appear, there is genius behind these 60 highly clever minimal logo designs. OneFund Filmaps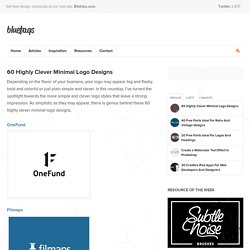 Imaginative Package Designs - Design.inc Blog