Gov
This site uses javascript. Enable javascript in order to view the site properly. Please note every effort has been made to ensure that the enclosed information is accurate; however, in the event of an error, the winning numbers and prize amounts in the official record of the Florida Lottery shall be controlling. Playing CASH 3™ is easy. Cash 3
::::: CONSULADO GENERAL DE COLOMBIA | MIAMI - FLORIDA | :::::
Florida Division of Corporations - Notary Commissions and Apostille/Certification Sections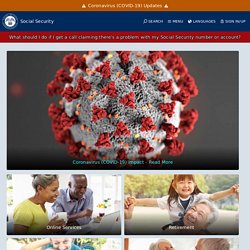 You are exiting the Social Security Administration's website. Select OK to proceed. Disclaimer The Social Security Administration (SSA) website contains links to websites not affiliated with the United States government. These may include State and Local governmental agencies, international agencies, and private entities.
Government Jobs
TSA | Transportation Security Administration | U.S. Department of Homeland Security
Miami-Dade County - Transit
Official Website Florida Department of Highway Safety and Motor Vehicles
.: Registraduría Nacional del Estado Civil :. [ (571) 220 2880 ]
MyFlorida.com - Home
Clerk of Courts Home Page
U.S. Citizenship and Immigration Services (USCIS) is now accepting applications for the Fiscal Year (FY) 2014 Citizenship and Integration Grant Program, which will provide up to $10 million in funding for citizenship preparation programs in communities across the country. The Citizenship and Integration Grant Program is a competitive grant opportunity for public or non-profit organizations, which promotes immigrant civic integration and prepares permanent residents for citizenship. Applications are due by May 16.
Miami-Dade County Web Portal
Property Appraiser
2013 July 1st Preliminary Taxable Values Property Appraiser Carlos Lopez-Cantera has released the July 1st Preliminary Certification of taxable values to taxing authorities across Miami-Dade County. The countywide taxable value for 2013 is $197,133,835,984, a 3.39% increase from 2012.