GERENCIA DE PROYECTOS
GestioPolis.com | Administración | Economía | Emprendedor | Finanzas | Marketing | Recursos Humanos
PLANES DE EMPRESA | Herramientas de negocio | Ejemplos de Planes de negocio | Planes para la empresa y el negocio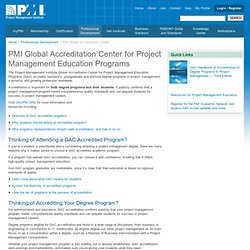 GAC Accredited Degree Programs
The Project Management Institute Global Accreditation Center for Project Management Education Programs (GAC) accredits bachelor's, postgraduate and doctoral degree programs in project management, a dynamic and growing profession worldwide. Accreditation is important for both degree programs and their students. It publicly confirms that a project management program meets comprehensive quality standards and can prepare students for success in project management careers.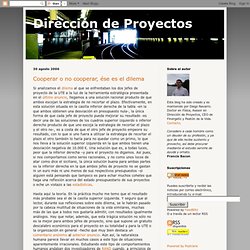 08/06
Dos peligros amenazan al mundo, el orden y el desordenPaul Valéry
Lecciones aprendidas del examen de certificación PMP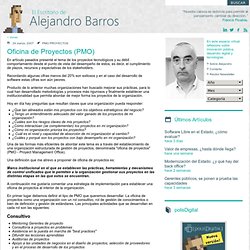 Oficina de Proyectos (PMO)
En artículo pasados presenté el tema de los proyectos tecnológicos y su débil comportamiento desde el punto de vista del desempeño de estos, es decir, el cumplimiento de plazos, recursos y expectativas de los stakeholders.
Gestión de proyectos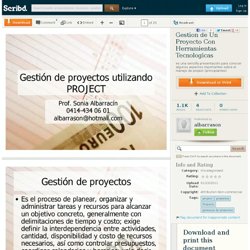 Gestion de Un Proyecto Con Herramientas Tecnologicas
PMI Capitulo Venezuela
.: Comunidad de Aprendizaje SENA - Formación Profesional en Ambiente Virtuales de Aprendizaje:.