And the winner is...
So the Le Web Startup Competition is over for another year.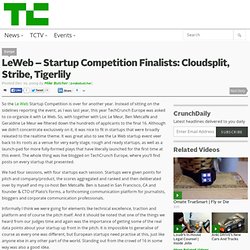 LeWeb – Startup Competition Finalists: Cloudsplit, Stribe, Tiger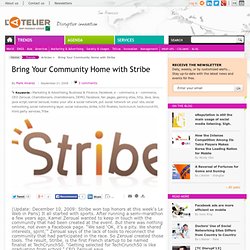 (Update: December 10, 2009: Stribe won top honors at this week's Le Web in Paris) It all started with sports.
Stribe
LeWeb: Stribe's plug and play social networks – with a differenc
[FRANCE/US] Stribe is a plug and play service to instantly create a social network on any website — not unlike competitors Ning, socialthing and meebo.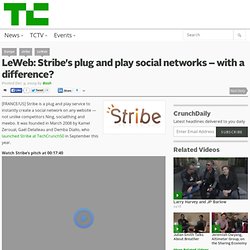 Kamel Zeroual (STRIBE) on Twitter
CloudSplit - Real-time Cloud Analytics. Real-time spending insig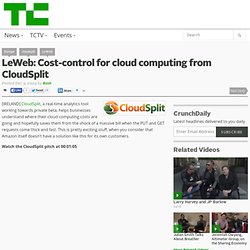 LeWeb: Cost-control for cloud computing from CloudSplit
[IRELAND] CloudSplit , a real-time analytics tool working towards private beta, helps businesses understand where their cloud computing costs are going and hopefully saves them from the shock of a massive bill when the PUT and GET requests come thick and fast. This is pretty exciting stuff, when you consider that Amazon itself doesn't have a solution like this for its own customers. You may remember this company from their pitch at TechCrunch50 .
Cloud Split (CloudSplit) on Twitter
TIGERLILY
Apostol Apostolov: If I had money to put into