Sewing
Ever dig into the depths of your purse trying to find your car keys, while simultaneously juggling groceries and a wiggly toddler?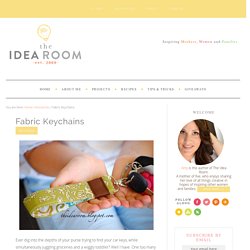 Fabric KeyChains
I'm pretty dang excited to be guest posting on Ucreate, of all places, with an easy and fun project for you.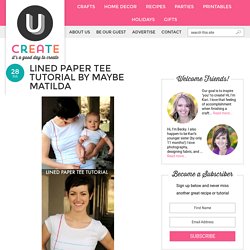 How to Weave on a Cardboard Loom
June 25th, 2008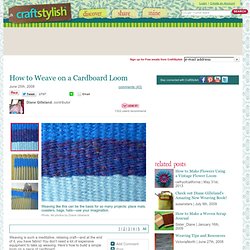 20 Crafty Ways To Use Up Fabric Scraps :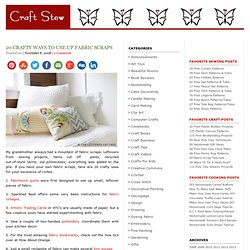 Posted on | November 8, 2008 | 2 Comments
OMG, this is the cutest Tutorial Tuesday ever…or should I call it ?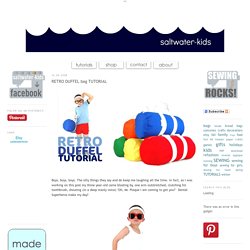 Boys, boys, boys. The silly things they say and do keep me laughing all the time.
sewing tutorial | KIDS | crafts | handmade gifts | bread bags | fort kits | diy hang tags | saltwater-kids
This is a very simple Tutorial to make a Sock Owl.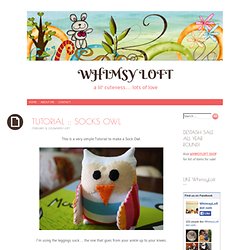 A sweet friend of mine sent the girls and me a box of adorably adorable owl pillows this week. She doesn't sell them, doesn't have an Etsy shop…she just makes them. I think they might be the sweetest things I've ever seen, and I think they'll be precious in the girls' new room.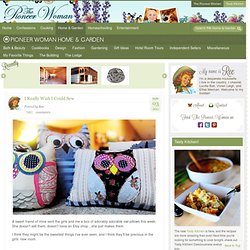 I mentioned on Sunday that I took a trip to San Diego for my cousin's 1st birthday party over the weekend. For his present, I decided to make some letter pillows that spelled his name. Because my sewing skills are far from advanced, the pillows did not turn out as planned but I actually love how comically misshapen they are.
Please Note: DIY: Letter Pillows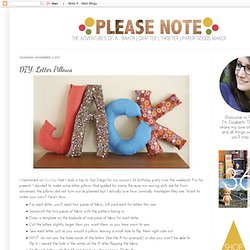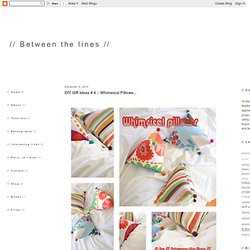 The week hasn't exactly been going as planned but things seem to have calmed down now. I hope.
DIY Gift Ideas # 4 :: Whimsical Pillows...
As promised, I have completed the tutorial and the pattern for the "Be My Valentine – Piggy Pillow", which was published 3 weeks ago.
Last week while I was in Toledo installing Mason's letters and taking fanatical pictures of his cheese dip at lunch, my mom had made these adorable little sock bunnies. I thought they were too cute not to share on here! She saw the idea on pinterest and made her way to lil blue boo's blog that has a fabulously detailed step-by-step.
diy: sock bunnies | stuff steph does
These flowers are fairly simple and shouldn't take longer than an hour to complete. Perfect for headbands, brooches and general embellishment - I plan on using mine for a baby mobile. Since this is my first tutorial, I'm crossing my fingers that it's easy to follow.
Felt Poppy Flower Tutorial
Every March is National Craft Month, be extra crafty for the rest of the days until end of the month to celebrate the month specially meant for us. I am hoping to share more different crafts so you will have more choice to select. I am working all the best I could, juggling the time between a day business that has nothing to do with craft and 2 kids running around at home, also a trip to Hong Kong Disneyland. As you may have noticed, I love to sew toys for my kids.
Sewing | Elephant Family Plush Toy
Elephant Doll
:: steph chows ::: Owls
How to Make a Camera Strap from a Scarf
How to sew a mini bunny sachet
25 Patchwork Crafting Ideas | The New Home Ec
How to Make a Double-Sided Camera Strap Cover « From our Front Porch
Twinkle and Twine: Tutorial: Patchwork Floor Pillow