PORTFOLIOS/ PROJECTS
Polarity Bit - Polarizziamo l'attenzione sul tuo messaggio
Michael Arnold - Illustration + Design
Hi, I'm JJ Ying.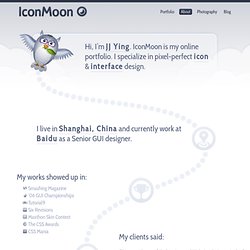 About // IconMoon - Online Portfolio of JJ.Ying
Archive | Our work | Rethink
Giulio Iacchetti
Tondo — uno studio a tutto tondo
TRIANGLE
Alexander Gellner Illustration | Motion Design | Sequential Art | Gellnerism
Andrea Panarese
>>>ARIANE SPANIER GRAPHICDESIGN<<<
Wing Cheng | Graphic and Web Designer
Team | Amazee Labs
selected works | Dadomani Studio
Kiosk
Convax Solutions | Convax Solutions is an Indian company that provides high quality webdesign, branding, mobile and web development services.
Alessandro Contini / portfolio
Postmammal
About Postmammal
— Charley Harper Prints
Authorized Dealer* of Limited and Open Edition Serigraphs, Lithographs and Giclées Please browse our large selection of original artwork including an exceptional inventory direct from the artist's estate. Inside you will find over six decades of art!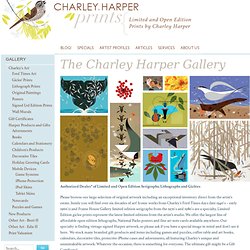 Paul Rogers
animazioni/illustrazioni vettoriali by nadar85 Oct 15
Studio D'Urbino Lomazzi
mucca
Siminki - Designer and front end web developer based in Manchester. (Simon Marshall)