Hosting provider
All videos from Realvworld
Open Positions Sales Representative Assistant We are looking for a Sales Representative Assistant to support our Sales Department. As a Sales Representative Assistant, you will wear many different hats and will be responsible for a variety of tasks such as guiding wholesale customers through the ordering process and general support for our sales team. You should be a self-starter, and enjoy working with a team in a fast-paced and sometimes hectic environment.
careers | tokidoki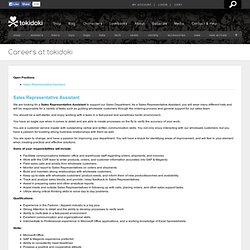 Our Linux Hosting Plans | IX Web Hosting
Web Hosting Service by IX. Shared, VPS and Cloud Hosting | IX Web Hosting
1. Why Do I need web hosting? Every website is made up of two parts; a domain name, and web hosting. The domain name is just the name of your site, like "happyclouds.com" or "dogtraining.org." Web hosting is the space on a server where you store the data for your domain... all your pages, pictures, videos, etc.