CMS softwares
Free Flash website
Free WordPress blog setup « Free WordPress setup
Inside Joomla 1.6: Improved Access Control, Categories - The BrainYard - InformationWeek
Clicking Through Drupal 7's Features - The BrainYard - InformationWeek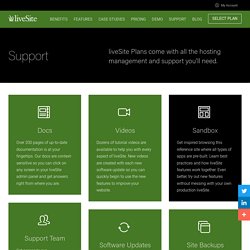 Software Installation liveSite is available via a one-click install with many hosting providers. For example, you can install liveSite very easily via HostGator's QuickInstall and BlueHost/HostMonster's SimpleScripts. Check for these services in your hosting provider's control panel.
Website Builder Knowledge Base
liveSite Professional Website Builder - Free Download
Entrez dans l'ère des applications mobiles ! De nos jours, un site web ne suffit plus! Il vous faut également toucher la masse grandissante des mobinautes! Webpublication réalise pour vous des applications mobiles en un temps record !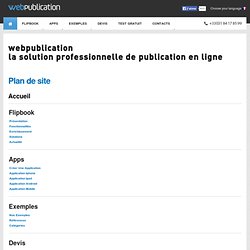 Applications iPad & iPhone - WebPublication
Quotation - interactive pdf - webpublication -
How does the 30-day free trial work? If you cancel a paying plan within 30 days of signing up you won't be charged anything. If you choose to cancel your account in the future you'll never be charged again, but you are responsible for charges already incurred up until your cancellation. Refunds can not be issued after your initial 30 day trial and we don't prorate for partial months. Are there hidden fees or contracts? No.
Plans & Pricing | Webpop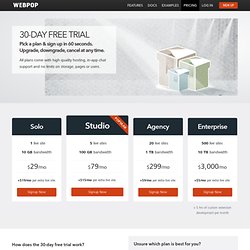 Créer un site gratuitement avec SiteGo