Art
Published in Design , Photoshop Tutorials Photoshop allows designers to create amazing posters that can be used for a variety or purposes like movie promos, product promos, event promos, as well as just for fun and practice. There are a lot of quality tutorials out there that teach the process of designing a poster in Photoshop. In this post we'll feature 30 poster tutorials from a variety of different designers.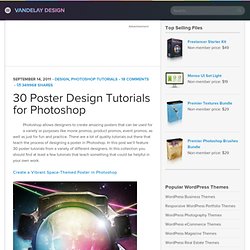 The Definitive Color Wheel
good Idea for Graphic & Web design
BIG ART LABS
Alphonse Mucha - ASeriesofSmallThings.com
Pastel portrait from sitting by Gerard Mineo
Art Pack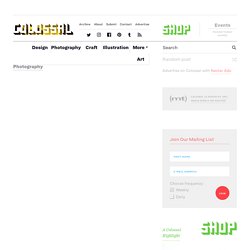 File this under I had no idea this existed . During the early 20th century residents of Fort Bragg, California chose to dispose of their waste by hurling it off the cliffs above a beach. No object was too toxic or too large as household appliances, automobiles, and all matter of trash were tossed into the crashing waves below, eventually earning it the name The Dumps . In 1967 the North Coast Water Quality Board closed the area completely and initiated a series of cleanups to slowly reverse decades of pollution and environmental damage. But there was one thing too costly (or perhaps impossible) to tackle: the millions of tiny glass shards churning in the surf. Over time the unrelenting ocean waves have, in a sense, cleansed the beach, turning the sand into a sparkling, multicolored bed of smooth glass stones now known as Glass Beach .