Art
Photoshop allows designers to create amazing posters that can be used for a variety or purposes like movie promos, product promos, event promos, as well as just for fun and practice. There are a lot of quality tutorials out there that teach the process of designing a poster in Photoshop. In this post we'll feature 30 poster tutorials from a variety of different designers. In this collection you should find at least a few tutorials that teach something that could be helpful in your own work.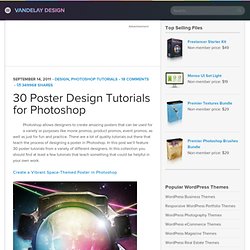 The Definitive Color Wheel
Selecting a color has not always been something that was achieved with just a few clicks. Color had to be collected from pigments of the earth and then dyed into fabric. You had to collect the berries to make the purple-ish/reds or dirt to get a brown. Color, binds the creative realm together be it graphic design, photography, interior design, textile design, transportation design etc.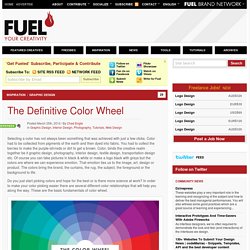 good Idea for Graphic & Web design
BIG ART LABS
The Lost Principles of Design In the instant age that design has evolved into recently many of us often stray away from the basics. If you had a professor in college who taught you the fundamentals of design these may be engrained into your head. For the self-taught, you may have a book on your desk with these very principles. However, the more and more people that flood the internet for design content need to learn the basics before trying to make a stellar gradient in Photoshop.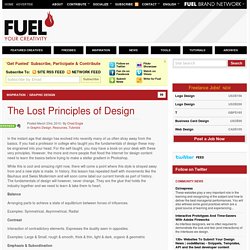 Alphonse Mucha - ASeriesofSmallThings.com
Pastel portrait from sitting by Gerard Mineo
With over 40 years experience, our wallpaper murals are the best in the business. Quality, service and on-time delivery make us the top online destination for wall murals worldwide! With Murals Your Way you can have confidence in making the right choice for custom wall décor for any home or office. Largest Mural Selection: When it comes to selection, no one offers more murals and unique mural artwork than Murals Your Way. With thousands of wall mural images to choose from and any custom size you need, we make it easy to find the right mural for any decorating occasion.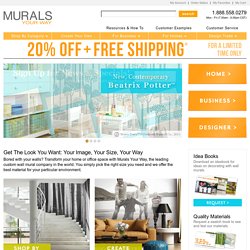 Art Pack