2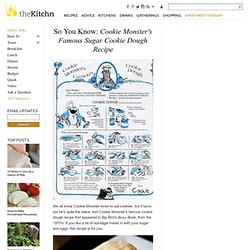 We all know Cookie Monster loves to eat cookies, but it turns out he's quite the baker, too! Cookie Monster's famous cookie dough recipe first appeared in Big Bird's Busy Book, from the 1970's. If you like a bit of nostalgia mixed in with your sugar and eggs, this recipe is for you: If it's difficult to read the instructions above, here they are verbatim:
So You Know: Cookie Monster's Famous Sugar Cookie Dough Recipe
José Hurtado
Ambient Sound Effects
ARTificial Elegance — Cart
Welcome to The Movies Download - No.1 Movie download site worldwide!
Disclaimer: This website has no affiliation whatsoever with the owner of this software program and does not re-sell or license software. All software is freeware and/or shareware with the understanding that the user may need or want to pay for it later. Membership is for unlimited access to our site's resources. We provide an organized website with links to third party freeware and shareware software, technical support, tutorials and step by step guides. The website is operated by Garniope Ltd.
eva-mendes-016.jpg (Image JPEG, 901x1156 pixels) - Redimensionnée (65%)
The 101 Most Useful Websites on the Internet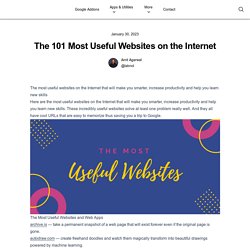 06 Apr 2014 The 101 Most Useful Websites on the Internet is a frequently updated list of lesser-known but wonderful websites and cool web apps. couch mode print story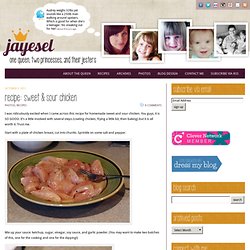 recipe: sweet & sour chicken | jayesel
I was ridiculously excited when I came across this recipe for homemade sweet and sour chicken. You guys, it is SO GOOD. It's a little involved with several steps (coating chicken, frying a little bit, then baking) but it is all worth it. Trust me. Start with a plate of chicken breast, cut into chunks.
A good portfolio website must have a space to showcase your work, your abilities and the design itself has to be pretty to attract the readers attention. A portfolio website is also a great marketing strategy that can sell yourself and your work to get more money from your abbilities. We know to create an effective portfolio website is not an easy task. But lucky us, on this day with a great portfolio website templates the process will become easier.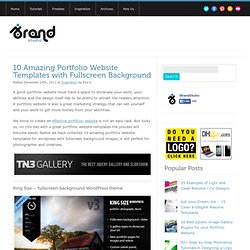 10 Amazing Portfolio Website Templates with Fullscreen Background
vCard is a minimalist version of portfolio website or an online business card, contain with minimal content (About page, portfolio page, contact page). Also use javascript effect like sliding, lightbox, fading and tab navigation to engage reader attention. One of the best ways to promote yourself and your expertise online.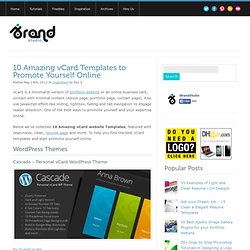 10 Amazing vCard Templates to Promote Yourself Online
50+ Photoshop Tutorials in Designing a Logo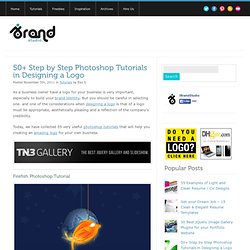 As a business owner have a logo for your business is very important, especially to build your brand identity. But you should be careful in selecting one. and one of the considerations when designing a logo is that of a logo must be appropriate, aesthetically pleasing and a reflection of the company's credibility. Today, we have collected 55 very useful photoshop tutorials that will help you creating an amazing logo for your own business. by Jonathan Olsen In this Photoshop Tutorial, you'll learn how to design a mascot based on the Firefox logo, and mimic the fire effect using the pen tool and gradients.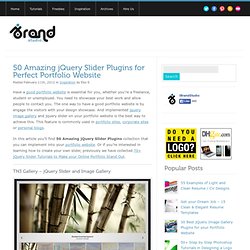 50 Amazing jQuery Slider Plugins for Perfect Portfolio Website
Have a good portfolio website is essential for you, whether you're a freelance, student or unemployed. You need to showcase your best work and allow people to contact you. The one way to have a good portfolio website is by engage the visitors with your design showcase. And implemented jquery image gallery and jquery slider on your portfolio website is the best way to achieve this.
70+ jQuery Slider Tutorials to Make your Online Portfolio Stand Out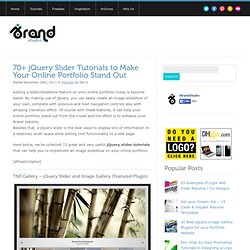 Adding a slider/slideshow feature on your online portfolio today is become easier. By making use of jQuery, you can easily create an image slideshow of your own, complete with previous and next navigation controls also with amazing transition effect. Of course with these features, it can help your online portfolio stand out from the crowd and the effect is to enhance your Brand Identity. Besides that, a jQuery slider is the best ways to display lots of information in a relatively small space while adding cool functionality to a web page.
Happy Hour: Strawberry Sparkling Limeade | Simply Real Moms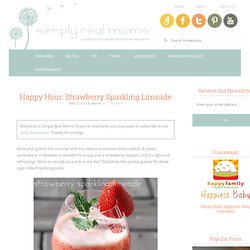 Welcome to Simply Real Moms! If you're new here, you may want to subscribe to our Daily Newsletter. Thanks for visiting! Wow your guests this summer with this delicious summer-time cocktail. It tastes somewhere in between a strawberry mojito and a strawberry daiquiri, and it's light and refreshing! Want to include your kids in the fun?
How do I loathe thee, let me count the ways. | What Would JT Do?
Transforming Jacket-to-Backpack-to-Pillow Design
Ever leave the house with your jacket only to discover that it is much warmer than you thought, or regret your decision to bring your coat on a stroll after a bit of a brisk walk heats you right up? This creative transforming design not only will lighten your load in such cases but also provides storage space besides and even a pillow for napping emergencies and easy storage. A quick series of zips up and down make this single accessory-and-clothing design from a comfy and stylish jacket and into an easy-to-tote shoulder bag or an ultra-compact pillow for extreme portability or a rest on your travels. The jacket is 100% post-consumer recycled polyester, breathes, repels moisture and dries quickly.
Peter Aurisch, a tattoo artist based out of Berlin, Germany, creates amazing one of a kind works of art that are unlike anything you've ever seen before. Each piece mirrors Peter's signature style, merging a whimsical aesthetic with an overall edgy and visually enticing demeanor. His tattoos are exploding with creativity, as he intermingles a vast array of subjects and figures into his works, somehow they all come together to create an overall brilliant cohesive design.
An Amazing Tattoo Artist – Peter Aurisch
Most people who want to start their own business don't have a ton of money laying around and it's probably one the most common questions I get emailed about: How can I get started without a lot of cash? Well I've put together a list below of the best ideas I've heard and personally used. I hope you find it useful! The three basic strategies to starting a business without much money are: Delay the normal "business starting" activities like incorporating, hiring, renting office or retail space, etc until AFTER your business has started earning money.
46 Ways To Start A Business With No Money - Brian Armstrong
Mango mojito recipe from food52
Author Notes: This recipe comes from Chef Marcus Samuelsson. I met him at a book signing and asked him for a rum drink recipe. He advised infusing the rum with the flavor of mango and serving it with lime & mint. (less)Author Notes: This recipe comes from Chef Marcus Samuelsson. I met him at a book signing and asked him for a rum drink recipe. He advised infusing the rum with the f (…more) - Lucy Mercer
Introduction To Activistic Atheism
Cold-Brewed Iced Coffee | Kitchen Treaty
Dinner time
Things to Grill in Foil : Recipes and Cooking
Abs Exercise Videos - Exercise.com
tiny houses – small dwellings of every shape and size
Homemade Junk Food | Spark
homebrewing: Converting a Sanyo 4912 to be a homebrew kegerator
Recyclebank
Well Timed Photographs
In the Philippines, to bring sustainable lighting to homes in impoverished communities, empty plastic bottles are being installed in ceilings. Filled with water and bleach, they refract sunlight, and provide light equivalent to a 55watt light bulb. - Almo
Become a Lord, Laird or Lady | Buy a British title | Purchase a Lord Title, Laird Title or Lady Title
glass walkway at china's tianmen mountain park
Cookies and Cream Peanut Butter…Midnight Snack
25 Cool Ideas To Display Family Photos On Your Walls
JS GameBoy Color Game Center
Perception
Add a Facebook Like Button Below Post Titles ~ Letsenjoy | TechnoUniversityWorld
Create a Photo Admin Site Using PHP and jQuery