Templates
Dreamweaver templates: Customizable starter designs for beginners
Liquid, Fluid and Elastic Layout Templates, Tools and Frameworks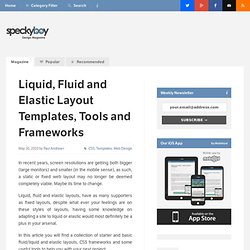 In recent years, screen resolutions are getting both bigger (large monitors) and smaller (in the mobile sense), as such, a static or fixed web layout may no longer be deemed completely viable. Maybe its time to change. Liquid, fluid and elastic layouts, have as many supporters as fixed layouts, despite what ever your feelings are on these styles of layouts, having some knowledge on adapting a site to liquid or elastic would most definitely be a plus in your arsenal.
Adobe Dreamweaver is very popular software for web development.
30 Best Free Dreamweaver Templates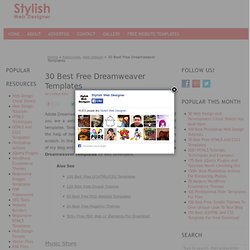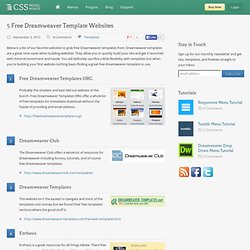 5 Free Dreamweaver Template Websites | CSS Menu Maker
Below is a list of our favorite websites to grab free Dreamweaver templates from.
Home
Free Banner Maker - Builder
Layout can both be one of the easiest and one of the trickiest facets of web design. Sometimes a designer can bust out an amazing layout in minutes and sometimes that same designer can struggle for the better part of day with the same task. Each project is unique and calls for a unique solution, but I've found it helpful to keep a few rock solid and incredibly versatile alignments in mind that I can bust out when I get stuck.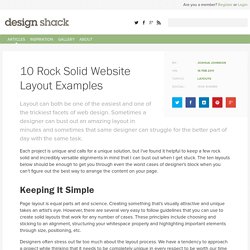 33 Best One Page Portfolio Themes From ThemeForest at DzineBlog
Learn how to earn $125 or more per hour as a freelancer - Click Here Looking for hosting?. We recommend MediaTemple for web hosting.