Internetgezumpel
Calvin & Hobbes Search Engine - by Bing
I have always been a big fan of Calvin & Hobbes comics, and their author, Bill Watterson. Since discovering the complete script online, as well as a collection of every daily strip on another website, I knew I could make the two reference each other and therefore create a "Calvin & Hobbes Search Engine" for lack of a better name. So I set out to do it. Currently the search only looks for EXACT phrases (not case sensitive), so if you're looking for a comic with the words "balloon" and "airplane" you cannot enter them both, or it will search for "balloon airplane" together. Perhaps in the future I will fix this, but it's actually a lot more difficult than leaving it as-is. There is one exception though!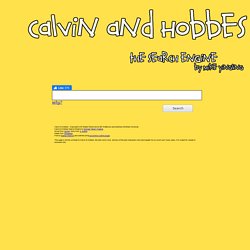 Authentic Weather is made to tell you what you really want to know. No bullshit, just the fucking weather. There are a lot of weather apps out there, but for some reason none of them really speak your language. Authentic Weather aims to bring it to the point & it's also probably the most honest weather app out there. (sometimes a bit moody though)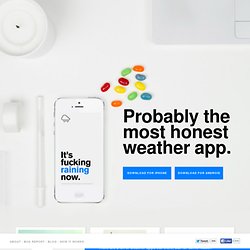 Authentic Weather - The Most Honest Weather App
Modular Scale
xkcd: Sigil Cycle
Authentic Fucking Weather App
unnamed pearl
Aug 02 Is this thing on…? It's been quite a while since I've come back to this project, but every once in a while I get a few emails asking for an update, fixes or new features.
Tumblweed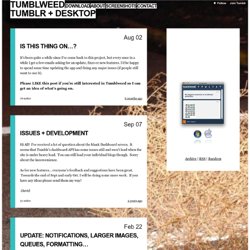 RainyMood.com: Rain makes everything better.
Raining.fm is a small project by myself Neil Lockwood. I am based out of Australia, I live with my beautiful fiance Amy and my two amazing sons Caden and Tate, I would like to dedicate this site to them. During the week I work in web design and development at Div Party and in the evenings I love to work on passion projects such as this. I would like to thank the following people for their awesome work, without whom this project would have taken waaay longer.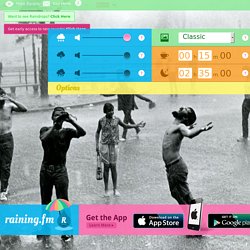 Relaxing rain audio for work, play and sleep
Yves Montand watching Marilyn Monroe who's watching Arthur Miller who's watching Simone Signoret who's watching Yves Montand John Cale, Lou Reed, Patti Smith and David Byrne The button that John Lennon is wearing alongside Miles Davis. I remember that I won it in a claw machine at a county fair in probably 1969 or 1970. It's the right size, and I'm pretty sure that's it, but the question remains: why? Thanks Anon!
awesome people hanging out together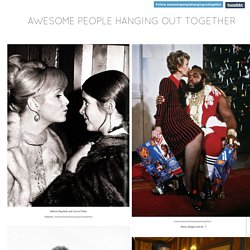 (lyt) tumblr
minutes.io — the best meeting tool since pen & paper*
QR-Code-Generator - QR-Codes online erstellen [2D-Barcode, T-Shirt, Tasse, Visitenkarte, QR Code] - goQR.me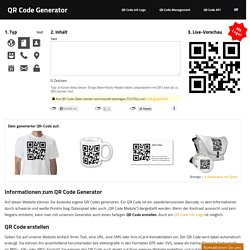 Was ist ein QR Code? Ein QR Code ist ein zweidimensionaler Code (2D-Code, Matrix-Code), d.h. er enthält nicht nur in einer Dimension Daten (z.B. horizontal von links nach recht wie ein Handels-Strichcode auf Produkten) sondern auch in einer zweiten Dimension (also vertikal und horizontal). Die Abkürzung QR steht für "Quick Response", also "schnelle Antwort". Oft werden QR Codes auch als 2D-Barcodes bezeichnet.
Last.fm Tools - Dig deeper
it was suicidally beautiful
Zeitfressermesser: So verdaddeln Sie Ihre Arbeitszeit - SPIEGEL ONLINE - Nachrichten - KarriereSPIEGEL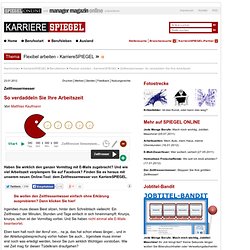 Haben Sie wirklich den ganzen Vormittag mit E-Mails zugebracht? Und wie viel Arbeitszeit verplempern Sie auf Facebook? Finden Sie es heraus mit unserem neuen Online-Tool: dem Zeitfressermesser von KarriereSPIEGEL. Sie wollen den Zeitfressermesser einfach ohne Erklärung ausprobieren?
Die Standard-Antwort-E-Mail für unbeantwortete E-Mails Sehr geehrte Damen und Herren, wie Ihnen sicherlich aufgefallen ist, hat eine Beantwortung Ihrer E-Mail vom xx.xx.xxxx noch nicht stattgefunden.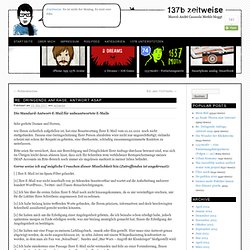 Re: Dringende Anfrage, Antwort asap | 137b zeitweise
Let me google that for you
Wolfram|Alpha
Joomla! 1.5 – 21.2 JoomGallery
Eine weitere beachtenswerte Galerie ist die JoomGallery, die Nachfolgeversion der PonyGallery ML. Dieses Programm besitzt neben den Basisfunktionen einer Bilderverwaltung auch einige Extras: vielseitige KonfigurationsmöglichkeitenJava-, Einzelbilder-, Batch- und FTP-UploadKommentar- und BewertungsfunktionenCommunity-Builder-Integration und Bridge-FunktionenMigrationsassistent von der PonyGallery 21.2.1 Installation Die neueste Version der JoomGallery finden Sie auf der Website der Entwickler selbst: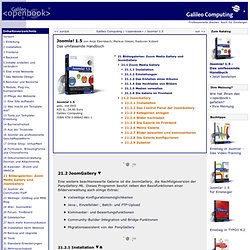 Willkommen auf der Startseite
Web 2.0 Tools and Applications - Go2web20 fontpro.com Font Pro - is a free fonts database with awesome typeface testing tool. It provides more than 20,000 free fonts and web fonts.
Add-on-Suche :: Firefox Add-ons
User Page: evme
User Page: DancingSheep
Zamzar - Free online file conversion