Uutisia
LookLex [Travel guides / Encyclopaedia / Language course]
In these days of growing media concentration, Green Left Weekly is a proudly independent voice committed to human and civil rights, global peace and environmental sustainability, democracy and equality. By printing the news and ideas the mainstream media won't, Green Left Weekly exposes the lies and distortions of the power brokers and helps us to better understand the world around us. Green Left Weekly, launched in 1990 by progressive activists to present the views excluded by the big business media, is now Australia's leading source of local, national and international news, analysis, and discussion and debate to strengthen the anti-capitalist movements.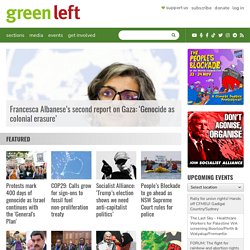 Green Left Weekly
Itsenäisyyspäivän jälkeen lauantaina 7. joulukuuta poliisi vei Lahdessa Pelicansin ja Jokereiden ottelusta lätkäfaneja putkaan. Pahoinpitely, järjestystä ylläpitävän henkilön vastustaminen, räjähdesäännösten rikkominen: tuleeko mieleen Kiakkovierasjuhlat? Kuitenkin vain toinen tapahtuma nähdään poliittisena. Mediat ovat tätä kirjoittaessa olleet kaksi päivää olleet liekeissä siitä, että Tampereella sytytettiin Suomen lippu liekkeihin ja hylättiin hankeen. Niin sekaisin tämän maan saa 500 mielenosoittajaa.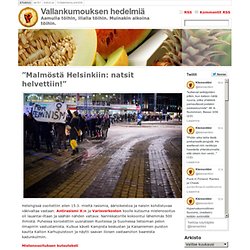 Vallankumouksen hedelmiä
Kansan Uutiset | Verkkolehti
Karl Kautsky & Anton Pannekoek: Joukkoliike ja vallankumous Joukkoliike ja vallankumous sisältää Karl Kautskyn ja Anton Pannekoekin Die Neue Zeit -lehden sivuilla vuosina 1911–1912 käymän menettelytapakeskustelun joukkoliikkeiden ja ulkoparlamentaarisen toiminnan luonteesta ja merkityksestä – sekä yleisellä tasolla että erityisesti torjuttaessa eurooppalaisen sodan vaaraa. Tekstit kokosi ja suomensi Yrjö Sirola työskennellessään Suomalaisen työväenopiston opettajana Duluthissa, Yhdysvalloissa.
Sosialismi.net »