Sociology
Отворени данни в реално време за раждаемостта в България. Uncontacted Tribe Photographed in Brazilian Jungle | Wired Science. A previously uncontacted tribe has been found in Amazon jungle, with aerial photographs giving a glimpse of people who've had no known contact with anyone except their tribal neighbors.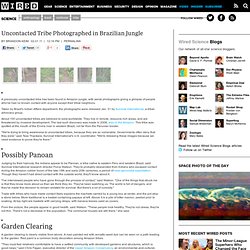 Taken by Brazil's Indian Affairs department, the photographs were released Jan. 31 by Survival International, a tribal-advocacy group. About 100 uncontacted tribes are believed to exist worldwide. Clive Thompson on Secret Messages in the Digital Age | Magazine. Illustration: Jennifer Daniel In 440 BC, the Greek historian Herodotus first described a trick that spies used to send hidden messages.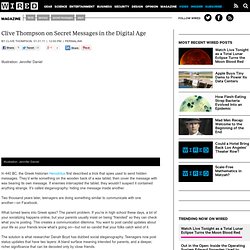 They'd write something on the wooden back of a wax tablet, then cover the message with wax bearing its own message. If enemies intercepted the tablet, they wouldn't suspect it contained anything strange. It's called steganography: hiding one message inside another.
---