Beauty
Xteeener
Tomboy Likes to Eat "The Toron" sandwich from Baco Mercat which consists of oxtail hash, cheddar tater, and horseradish was sinfully delicious; like no joke it was foodgasmic. I flat out said "this is greasy but in the best way possible!" 0_o.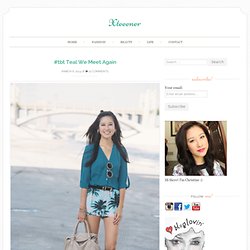 The Chriselle Factor ›
CLOTHES ENCOUNTERS
Hi all, I'm back and here I am with my favourites of July 2011 and a anything else I've missed out since my absence... Sanex Anti-perspirant Sensitive The heat is enough to make anyone sweaty and sticky let alone the nervousness of ponging the moment you arrive at the office but never fear because I have found the ultimate solution! I have never found a deodorant that actually works let alone a roll-on. If it did work the effects wore off eventually and I'd go back to my refuge of electric fans. I happened to get this on offer and I wasn't expecting miracles because, to be quite frank, I'm not really into roll-ons.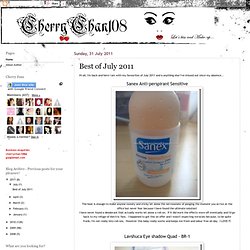 Everything Cherrychan108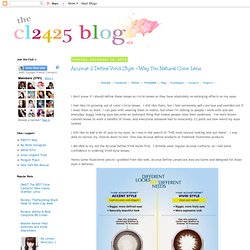 ♥
I've gotta admit - I haven't been up to date with drugstore brands, and I was blown away when I was able to purchase 14 lipsticks with 30 bucks! You can't even buy two MAC lipsticks with that money o_O (..well, tax and everything kicks up the price from $15/ea)! All inclusive cost was $30.35!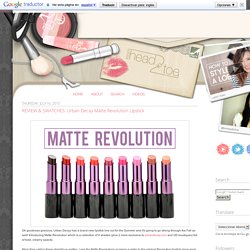 Hey guys! Today I wanted to share a highly requested un-makeup tutorial. I'm talking about makeup removal. When we first adventured into the world of makeup, many of us got stuck knee-deep with this daunting task with nobody explaining how the heck to get it off again!
Adam Levine has expanded his successful men's fashion collection at Kmart to include women's clothing and accessories. Levine is a judge on The Voice and the frontman for the band Maroon 5, as well as People mag's Sexiest Man Alive title-holder. So what does he know about fashion?
Nav view search Navigation Search You are here: Home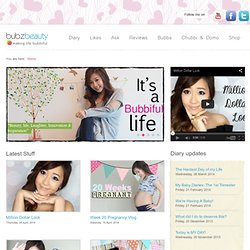 Viva Woman: Singapore beauty blog with an Asian focus on organic skin care & mineral sunscreens
Hi Everyone, There are few things more exciting than beginning a new year. The anticipation of what's ahead, a clean slate, and the endless possibilities for self-betterment are just a few reasons why January 1st, and setting New Year resolutions, can be so thrilling. This year, I'm hoping to become a better me.