Neurological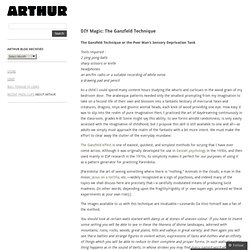 DIY Magic: The Ganzfeld Technique | ARTHUR MAGAZINE
The Ganzfeld Technique or the Poor Man's Sensory Deprivation Tank Tools required : 2 ping pong balls sharp scissors or knife headphones an am/fm radio or a suitable recording of white noise a drawing pad and pencil As a child I could spend many content hours studying the whorls and curlicues in the wood grain of my bedroom door. The arabesque patterns needed only the smallest prompting from my imagination to take on a fecund life of their own and blossom into a fantastic bestiary of mercurial faces and creatures, dragons, imps and gnomic animal heads, each knot of wood providing one eye. How easy it was to slip into the realm of pure imagination then; I practiced the art of daydreaming continuously in the classroom, grades k-8!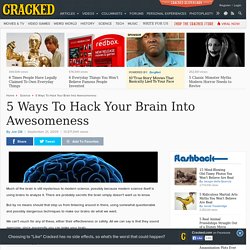 Much of the brain is still mysterious to modern science, possibly because modern science itself is using brains to analyze it. There are probably secrets the brain simply doesn't want us to know.
5 Ways To Hack Your Brain Into Awesomeness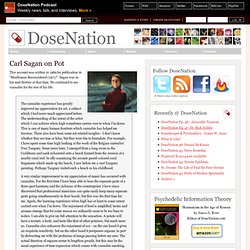 This account was written in 1969 for publication in "Marihuana Reconsidered (1971)". Sagan was in his mid-thirties at that time. He continued to use cannabis for the rest of his life.
Carl Sagan on Pot
Video : first cyborg of the world - Vidivodo
Neuro Evolving Robotic Operatives
Neuro-Evolving Robotic Operatives, or NERO for short, is a unique computer game that lets you play with adapting intelligent agents hands-on. Evolve your own robot army by tuning their artificial brains for challenging tasks, then pit them against your friends' teams in online competitions!
This new drug does sound quite amazing.
A Drug That Could Give You Perfect Visual Memory