Gotowanie
Grysik.com - Blog dziecięco-kulinarny…
8 marca 2013 Wiśniowe szaleństwo czyli proste ciasto na osłodę!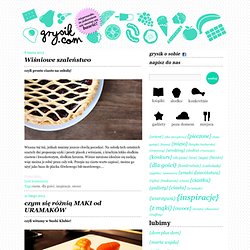 Smoothie
oatmeal project — Page 2
[click on each individual image! it will link you to the detail/recipe page!] [The Oatmeal Project, No. 28: "Oat-chazuke" with Salmon and Avocado] On the very last bowl of steel cut oats for our 28-days-28-ways-with Oatmeal Project, we thought we were going to cook up something outrageous, something so extraordinary that everyone would remember it for…minutes.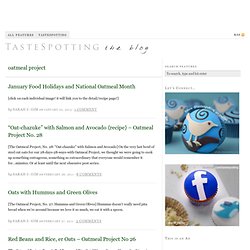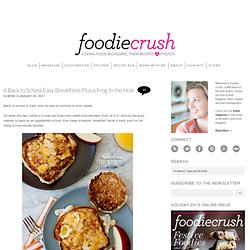 Back to school is hard. And the end of summer is even harder. So when the two collide in a how-can-it-be-over-I-want-summer-back flurry of a.m. activity because nobody is back on an appropriate school time sleep schedule, breakfast takes a back seat for too many school-bound families.
Craving > 6 Back to School Easy Breakfasts Plus a Frog In the Hole | foodiecrush
Przepis na Gorącą czekoladę Tradycyjna gorąca czekolada - Kącik Kucharski - Lifestyle - studente.pl
Zimny wiatr, deszcz, a ty stoisz zmarznięta na przystanku czekając na tramwaj. Jednak myśl, że w domu czeka cię kubek czekoladowej przyjemności, może zaczarować nawet tak szary dzień. Aby uatrakcyjnić wygąd wyśmienitego napoju, udekoruj go bitą śmietaną z dodatkiem kakao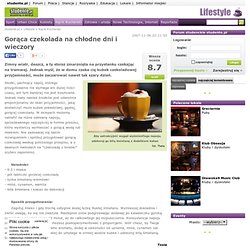 Owsianka z jabłkiem i orzechami
Znacie Daimy? Karmelowe batoniki/cukierki w mlecznej czekoladzie, słodkie, zaklejające buzie. Pamiętam, gdy posmakowałam ich po raz pierwszy kilka lat temu i potem wypatrywałam ich wszędzie. Na szczęście zawsze można kupić je w Ikei, ale akurat te podrzuciła mi moja siostra, która posiada niesamowity dar chowania słodyczy i niejedzenia ich. Kupiła je w wakacje, które spędziła w Hiszpanii.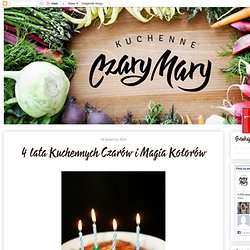 Kuchenne czary mary
Ciasto bananowe - Wybrane przepisy kulinarne Przepisy kulinarne Gazeta.pl
To zaskakujące jak działa nasza pamięć i jak wiele jest w stanie pomieścić. Ta przywołująca w sekundę obrazy poprzez zapach i ta, która jak za przyciśnięciem guzika, produkuje nawet wersy książek. Do dziś, gdy słyszę słowo "jemiołuszka", w mojej głowie natychmiast recytują się słowa: "Byłem jak gdyby cieniem jemiołuszki, Zabitej przez fałszywy lazur szyby" z książki "Blady ogień" Vladimira Nabokova. Swojego pierwszego psa (oj, przepraszam, suczkę), dostałam w dniu, w którym w telewizji emitowany był film "Gdzie jest generał". To było w sobotę i piesek miał być niespodzianką. Była taka maleńka, że mieściła się w torebce po cukrze i stała się ulubienicą rodziny na długie lata.
Śniadania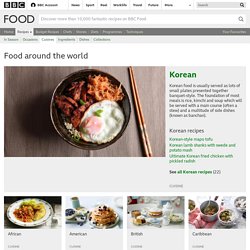 African Discover African dishes such as bobotie or walk on the wild side by cooking with crocodile and ostrich. American Rustle up famous dishes from American popular culture, from burgers and ribs to soul food. British Enjoy classic British dishes such as fish and chips as well as authentic regional specialities.
Food - Cuisines