Gotowanie
Grysik.com - Blog dziecięco-kulinarny…
Bazą tego gęstego koktajlu ze świeżych lub z mrożonych owoców i warzyw jest zwykle banan, kruszony lód, sok pomarańczowy.
Smoothie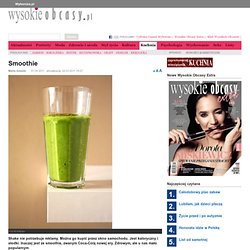 oatmeal project — Page 2
[click on each individual image! it will link you to the detail/recipe page!] [The Oatmeal Project, No. 28: "Oat-chazuke" with Salmon and Avocado] On the very last bowl of steel cut oats for our 28-days-28-ways-with Oatmeal Project, we thought we were going to cook up something outrageous, something so extraordinary that everyone would remember it for…minutes.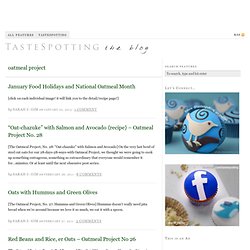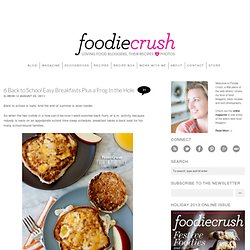 Back to school is hard. And the end of summer is even harder. So when the two collide in a how-can-it-be-over-I-want-summer-back flurry of a.m. activity because nobody is back on an appropriate school time sleep schedule, breakfast takes a back seat for too many school-bound families.
Craving > 6 Back to School Easy Breakfasts Plus a Frog In the Hole | foodiecrush
Przepis na Gorącą czekoladę Tradycyjna gorąca czekolada - Kącik Kucharski - Lifestyle - studente.pl
Zimny wiatr, deszcz, a ty stoisz zmarznięta na przystanku czekając na tramwaj. Jednak myśl, że w domu czeka cię kubek czekoladowej przyjemności, może zaczarować nawet tak szary dzień. Aby uatrakcyjnić wygąd wyśmienitego napoju, udekoruj go bitą śmietaną z dodatkiem kakao fot. Theta Słodki, pachnący napój, którego przygotowanie nie wymaga ani dużej ilości czasu, ani tym bardziej nie jest kosztowne.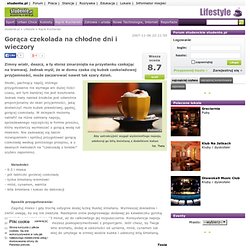 Owsianka z jabłkiem i orzechami
Kuchenne czary mary
Ciasto bananowe - Wybrane przepisy kulinarne Przepisy kulinarne Gazeta.pl
Czas mija szybko, wydaje się, że to było tak niedawno, kiedy pakowałam ulubione książki, zdjęcia i żegnałam się z domem. Wzięłam coś jeszcze. Coś, co chciałam mieć pod ręką, to bez czego chyba nikt z nas nie może się obejść. Smak domu. Zapisałam w kalendarzu dwie rzeczy: przepis na naleśniki i na szarlotkę. Zapisałabym i przepis na omlet biszkoptowy, gdyby nie to, że ten omlet umiem zrobić z zamkniętymi oczami.
Śniadania
Food - Cuisines