Social Search
Topsy Labs Closes $15M Series C Round
We all know that Google is the king of website search engines. But Google's weak spot as of late has been in the social network arena.
Topsy Offers a Real-time Social Search Experience - Technorati Technology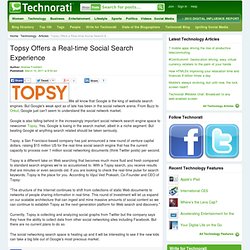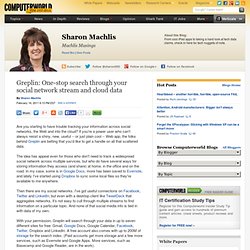 Greplin: One-stop search through your social network stream and cloud data
Are you starting to have trouble tracking your information across social networks, the Web and into the cloud? If you're a power user who can't always resist a shiny, new, useful -- or just plain cool -- Web app, the folks behind Greplin are betting that you'd like to get a handle on all that scattered data.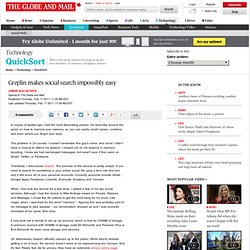 A couple of weeks ago I met the most fascinating person.
Greplin makes social search impossibly easy
Greplin's Social Search Opens Its Doors To All
Greplin, the service that indexes and lets you search all of your online social stuff (Gmail, Twitter, Facebook, etc.), has just opened its doors to everyone.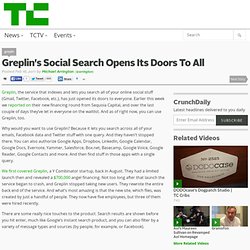 How a 19-Year-Old Earned $5 Million to Revolutionize Search