Not sorted 4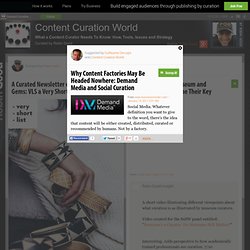 The future of search may not just be about Google and Bing. In the future of search, believe it or not, there are going to be a lot of people like you and me who will be providing much more helpful information guidance to specific requests than Google could ever do. I know this sounds probably unrealistic to you, but I think there are now many good indications that this likely going to happen much sooner than you expect.
Why Content Factories May Be Headed Nowhere: Demand Media and Social Curation | Real-Time News Curation | Scoop.it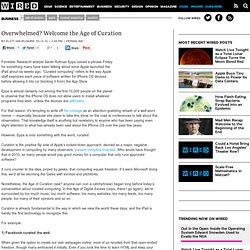 Forrester Research analyst Sarah Rotman Epps coined a phrase Friday for something many have been talking about since Apple launched the iPad about six weeks ago.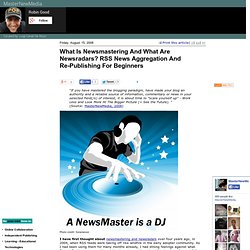 What Is Newsmastering And What Are Newsradars? RSS News Aggregation And Re-Publishing For Beginners
What Is NewsMastering Newsmastering is the process by which a human being identifies, aggregates, hand-picks, edits and republishes a highly-focused, thematic news via RSS.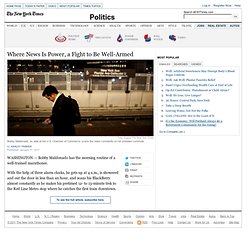 News Is Power in Washington, and Aides Race to Be Well-Armed
With the help of three alarm clocks, he gets up at 4 a.m., is showered and out the door in less than an hour, and scans his BlackBerry almost constantly as he makes his pretimed 12- to 13-minute trek to the Red Line Metro stop where he catches the first train downtown. He knows exactly where to stand so he can get into the car that deposits him just steps from the escalator at the Farragut North station. "It's an efficiency thing," he explained, "so I don't get stuck behind people, so I hit the crosswalk at the right minute."
Steven Rosenbaum is a curator, author, filmmaker and entrepreneur.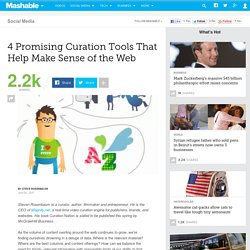 Is Curation The Answer To Search Spam?
Posted by Tom Foremski - January 12, 2011