Finans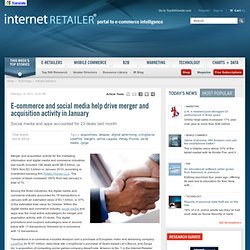 Merger and acquisition activity for the marketing, information and digital media and commerce industries last month included 196 deals worth $8.5 billion, up 158% from $3.3 billion in January 2010. according to investment banking firm Petsky Prunier LLC. The number of deals increased 180% from last January's total of 70.
Industry Statistics - E-commerce and social media help drive merger and acquisition activity in January
Stockopedia | Share Prices, Company News, Interviews & Research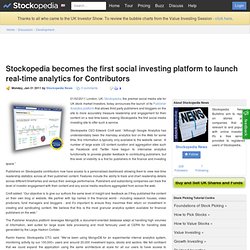 Stockopedia Becomes The First Social Investing Platform To Launch Real-time Analytics For Contributors | Stockopedia News
01/02/2011 London, UK: Stockopedia, the premier social media site for UK stock market investors, today announces the launch of its Publisher Analytics platform that allows third party publishers and bloggers on the site to more accurately measure readership and engagement for their content on a real-time basis, making Stockopedia the first social media investing site to offer such a service. Stockopedia CEO Edward Croft said: "Although Google Analytics has understandably been the mainstay analytics tool on the Web for some time, this information is typically only available to the website owner. A number of large scale US content curation and aggregation sites such as Facebook and Twitter have begun to internalise analytics functionality to provide greater feedback to contributing publishers, but this level of visibility is a first for publishers in the finance and investing space."
Looking at technology specifically in financial services, there are many that are being cited as hot for 2011:
Six key technology developments for banks in 2011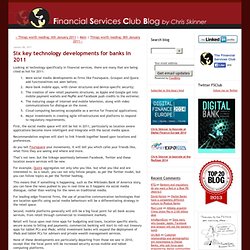 iQualify – Competence Network. Places to meet
comic strip for 01/17
Social business - innovation, organization and leadership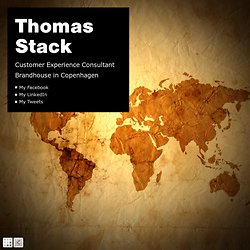 I Brandculture mener vi, at en virksomhedskultur – måden man ser verden og sig selv, arbejder med sine opgaver, og leder på – er den afgørende løftestang for at virkeliggøre ens strategiske mål. Derfor mener vi også, at virksomhedskulturen er lige så vigtig at arbejde med som for eksempel den eksterne kommunikation for at skabe sunde forretninger og stærke brands.
Thomas Stack
Public:Social Business Consultancies - SocialSquareWiki
andreasjohannsen
Building on Part 1 of my interview with Charlene Li (author of Groundswell and Open Leadership), here is Part Two in which we discuss the persistent issue of how you convince CEOs to use social media and what they can expect from doing it.
Charlene Li on Social technology and Open Leadership Part 2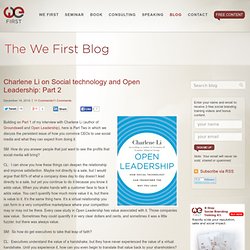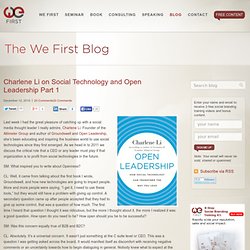 Last week I had the great pleasure of catching up with a social media thought leader I really admire, Charlene Li. Founder of the Altimeter Group and author of Groundswell and Open Leadership, she's been educating and inspiring the business world to use social technologies since they first emerged.
Charlene Li on Social Technology and Open Leadership Part 1
TEDxCopenhagen - mOOnbird
TEDxCopenhagen
Finding (or becoming) an influencer is often seen as one of the core goals for businesses utilising social media, and the search and measurement industry is rushing to fulfil this need.
Why Klout doesn't count: putting social media influence in context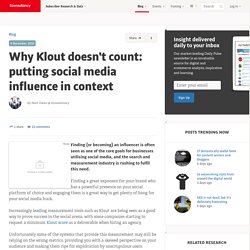 Dachis Group - 2011 Social Business Summit
Kenneth Egelund Schmidt on Open Leadership and Social Business
The return of The Social Organization | LeaderLab
Something went wrong in our strive to build more efficient organizations during the 20th century.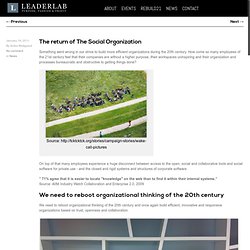 Home | Social Finance