Facebook for business
MyTechOpinion.com - Technology for Real Estate
Why Facebook Breeds Voyeurism
Facebook the new Internet?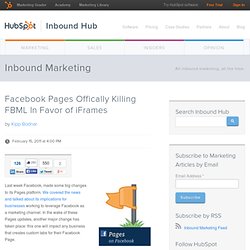 Last week Facebook, made some big changes to its Pages platform.
Facebook Pages Offically Killing FBML In Favor of iFrames
Facebook for Websites: Social Plugins for Your Blog and Business « gabriel catalano | in-perfección
i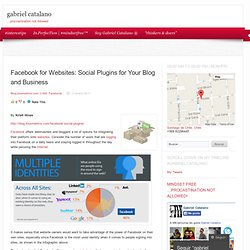 In this series of Smart Insights Best Practice Advice, Danyl Bosomworth of SmartInsights.com shares tips on best practice to get better results from digital marketing.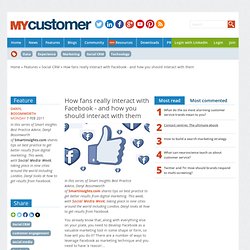 Facebook: How fans really interact with your brand - and how to interact with them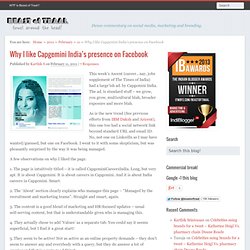 This week's Ascent (career…nay, jobs supplement of The Times of India) had a large'ish ad. by Capgemini India. The ad. is standard stuff – we grow, you grow, multicultural blah, broader exposure and more blah. As is the new trend (See previous efforts from IBM Daksh and Aricent), this one too had a social network link beyond standard URL and email ID.
Why I like Capgemini India's presence on Facebook | Beast of Traal
Top Ten Most Engaging Magazines on Facebook