Issues of the Homeless/Orphans
CRASH Japan - Love On Japan 2011 - Christian Relief Assistance Support & Hope. Do Animals Grieve? : 13.7: Cosmos And Culture. Christopher Furlong/Getty Images I'm on research leave from my college this year in order to write a book that explores one central question: Do non-human animals grieve?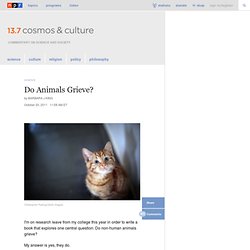 My answer is yes, they do. It's refreshing to answer a scholarly question without equivocation. Most often, I can't do that. When anthropologists reconstruct how prehistoric peoples lived based on their material artifacts, or theorize about how monkeys and apes think about the world based on their behavior, disclaimers of what we can't know often crowd out solid answers. BAN Travelling Dolphin Circuses.
Name not displayed, Romania Sep 15, 11:33 Name not displayed, ON Sep 14, 21:26 Name not displayed, SD Sep 14, 14:09.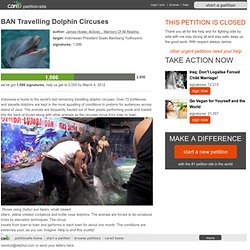 - Razoo. $9,431 133 $8131 Raised 104 Donors Mark Horvath Dear Friends, I need your help to continue telling these stories and reaching out into the streets, under the bridges, park benches, shelters and tent cities -- in two months on the road we have been able to see huge results!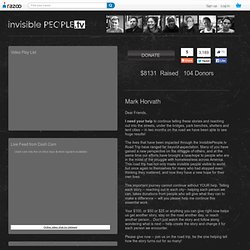 JustCoz. StopChildAbuse with @Helpspreadthis & @Childhelp More than 5 children die a day from abuse in the United States alone.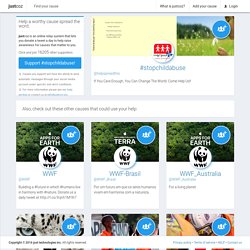 If you care enough, you can save lives. Help us #StopChildAbuse! Start by donating 1 tweet per day to bring awareness to the child abuse epidemic that MUST stop. If we don't intervene – our tiny victims either die or many grow up and continue the horrible cycle of abuse .
---
nielspeterrygaard Mar 13 2013

Free online education in many language versions: www.fairstartglobal.com
---