Goofy Time Sucks
Make Your own customized Barbra Streisand song!
At Smilebox we believe that how you share your photos should be as memorable as the photos themselves. Our simple application lets you quickly and easily create fall-themed collages and more. With over 1,000 customizable designs to choose from, you'll find inspiration around every corner. Don't wait until the holidays, share your memories now with one of our autumn collage designs! Use your own photos, videos, text and even music to make your fall design personal. Then, share your new creation via email, post online or to Facebook, print as a keepsake or save to a digital photo frame.
Seasonal Fall Collages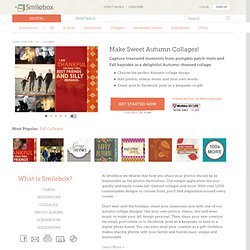 Indiana Fight Song Lyrics - Indiana Lyrics
Fight Songs Lyrics Indiana Lyrics Send "Indiana" Ringtone to your Cell "Indiana, Our Indiana"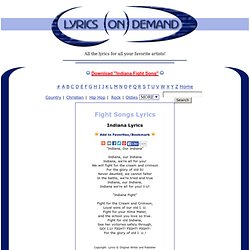 Day 215: Approximately 3 Minutes Inside The Head of My 2 Year Old
BardBox
Dear Photograph, My Mom, a young girl in her twenties, had lived an impoverished life in German-occupied Italy during WWII. Her fiancé was a member of the resistance and he was tortured and killed. Life as she knew it was over.