Music
Never Shout Never | Home Merch. Chaîne de NeverShoutNever. Nevershoutnever. Charlie Simpson. Charlie simpson. Heyhihello. Chaîne de lullation13. Upload radio3.cbc.ca/#/bands/Laurena Subscription preferences Loading...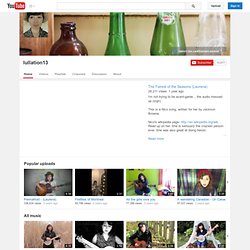 OWL CITY Live From LA. Owl City. Ed Sheeran. Ed sheeran. Chaîne de vlogbrothers. This was a somewhat challenging topic to take on in four minutes, so here's a little more explanation.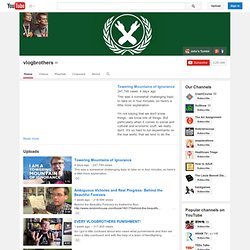 I'm not saying that we don't know things...we know lots of things. But particularly when it comes to social and cultural and economic stuff, we really don't. It's so hard to run experiments on the real world, that we tend to do the studies and then no one changes their mind and everyone explains the data in a different way. But you can run the "Harry Potter" experiment again with different inputs because "Harry Potter" can only happen once. Paramore | The Official Site and Community - Paramore.net. Paramore dubstep. Paramore. Chaîne de TheRunawayState. Music | Charlie McDonnell. Still Got Legs Chameleon Circuit's second album "Still Got Legs" is out now on iTunes, and is available as a physical CD from dftba.com (which also comes with a free digital download).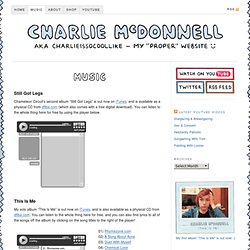 You can listen to the whole thing here for free by using the player below. This Is Me My solo album "This Is Me" is out now on iTunes, and is also available as a physical CD from dftba.com.
---