Engelska länkar
Bubble Observation
Often teaching circumference can be a bit, well, boring. This time of year I try to incorporate as many manipulatives in math as possible.
Circumference + Bubbles = Too Much Fun!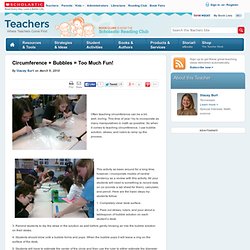 Measure a Bubble Print!
Kill the Math Drill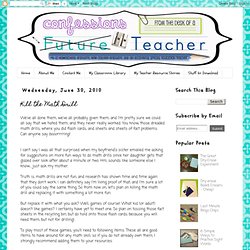 We've all done them, we've all probably given them, and I'm pretty sure we could all say that we hated them, and they never really worked.
Classroom Labels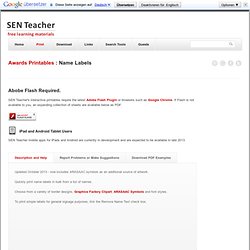 Name Label Printer Updated June 2011 - now includes better artwork, save as JPEG facility and multi-page printing. Quickly print name labels, topic folder covers, book inserts, awards, late slips, cover sheets and more from a list of names.
Name Label Printer
Pages - Pre-Algebra
Learning Lane has teaching resources for Key Stage 1 and the Early Years. We have numeracy and literacy resources,topic packs, story resource packs for all your favourite stories and role play packs.
Mini-Lesson: Reading Non-Fiction "One Section at a Time"
Do you remember reading your first textbook?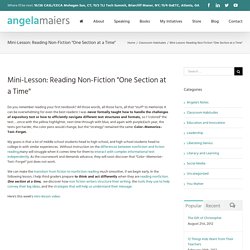 Science Made Fun hands-on science experiences for children, science field trip, science birthday party, afterschool enrichment, children's franchise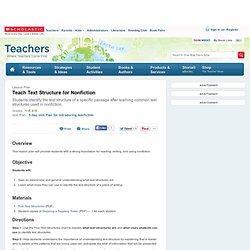 This lesson plan will provide students with a strong foundation for reading, writing, and using nonfiction.
Teach Text Structure for Nonfiction
Gallery « LessonCast
Successful middle school lessons
Writing Mini Lessons For Primary Grades My beliefs about writing, stem from the books that I have read about emergent writers. Visit the F.A.Q. section of my web site for answers to common questions that I have received about my approach to Writer's Workshop.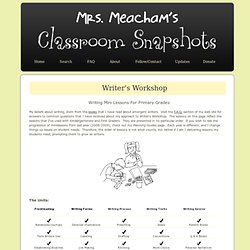 Meacham Writer's Workshop Mini Lessons