Réno
Versa Style Design's inspiration déco-rangement. Ahhh…le son des vagues, l'odeur de l'océan, la chaleur, les brises réconfortantes.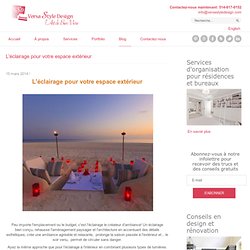 À la plage, la vie est sublime ! Heureusement, vous n'avez pas besoin de vivre près de l'océan pour profiter d'une atmosphère de plage dans votre maison. Essayez ces idées de décorations faciles afin de transformer votre espace en escapade de plage dont vous profiterez toute l'année ! Pour la fenêtre. Galerie. Plusieurs possibilités vous sont offertes.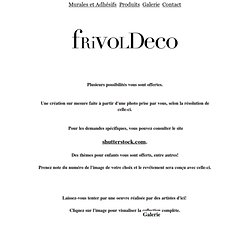 Une création sur mesure faite à partir d'une photo prise par vous, selon la résolution de celle-ci. Pour les demandes spécifiques, vous pouvez consulter le site. Murales et adhesifs. One Can Dream, Can't she? | Fab You Bliss. Chalkboard Wall Calendar - Martha Stewart Home & Garden - StumbleUpon. Thanks to paint that dries into a chalkboard finish, your board can be whatever size you desire and placed wherever you like.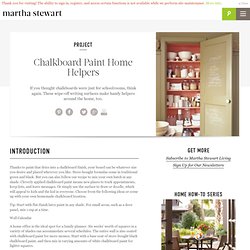 Store-bought formulas come in traditional green and black. But you can also follow our recipe to mix your own batch in any shade. Cleverly applied chalkboard paint means new places to track appointments, keep lists, and leave messages. Or simply use the surface to draw or doodle, which will appeal to kids and the kid in everyone. - StumbleUpon. MIDI Gallery Dining Room Furniture / Mobiliers de salle à manger.
---