Cracked
5 Absurdly Expensive Pieces of Junk Food
We all dream of winning the lottery and turning our own lives into The Fresh Prince of Bel-Air (only in our version, we own the house , damn it).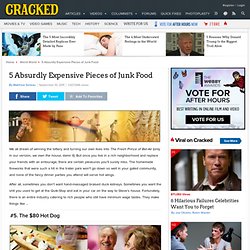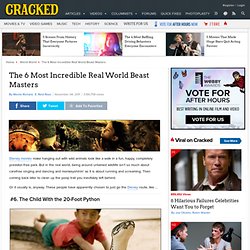 Disney movies make hanging out with wild animals look like a walk in a fun, happy, completely predator-free park.
20 R-Rated Versions of Classic Disney Movies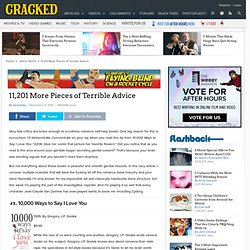 Very few critics are brave enough to scrutinize romance self-help books. One big reason for this is eunuchism.
11,201 More Pieces of Terrible Advice
4 Romantic Books to Disgust and Annoy Your Lover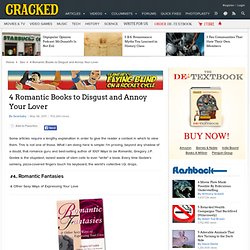 Some articles require a lengthy explanation in order to give the reader a context in which to view them.
When you're at home you can pop open a beer, surround yourself with an expensive enough entertainment center and let your headaches, responsibilities and dependents just melt away.
21 Office Supplies Too Awesome To Exist Slideshow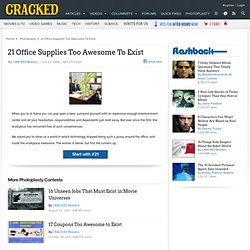 Toys are carefully planned investments that companies spend countless hours developing in the hopes that children will use them to foster memories that they'll cherish for a lifetime. But sometimes, they just end up looking like dongs. Punisher Shape Shifters Crotch Rocket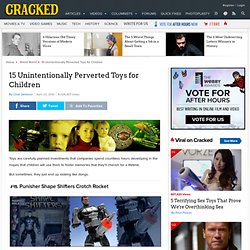 If animals could talk, they would spend most of their time calling us dicks and telling us to get off their land. The traits we think of as "cute" are often simply tricks animals have developed to get tourists to throw them food. Here are six animals that you'll probably want to steer clear of, no matter how adorable they look on that wall calendars.
The 6 Cutest Animals That Can Still Destroy You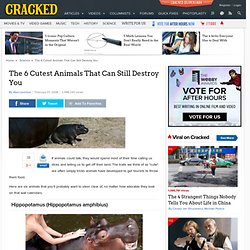 6 Insane Dog Behaviors Explained by Evolution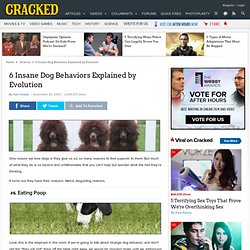 One reason we love dogs is they give us so, so many reasons to feel superior to them. But much of what they do is so bizarre and unfathomable that you can't help but wonder what the hell they're thinking.
There seem to be two kinds of people in the world: those who don't understand cats, and those who think cats are kind of douchebags.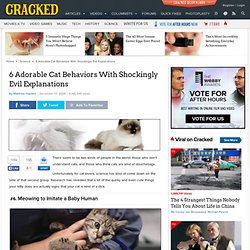 Kids, like adults, love it when bad things happen to bad people.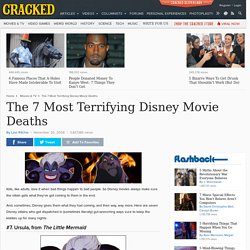 The 7 Most Terrifying Disney Movie Deaths
Every scientist dreams of a world without ethics. Whenever a scientist sees a set of twins, he or she secretly wonders what would happen if you surgically swapped their faces.
The 8 Most Baffling Food Mascots of All-Time
If you're ever diagnosed with crippling insanity, you can always get a job designing corporate mascots. For instance: Orville Redenbacher used a reanimated corpse as their spokesperson. Yummy Mummy has one too, and both of them are perfect examples of what happens after you die when you're killed by Snuggle Bear.