Graphisme - Photo
Oliver Daxenbichler Design, Inc. Oliver Daxenbichler, Art Direction and Graphic Design. about contact +49 172 6569000 studio(at)oliverdaxenbichler.com fb oliver.daxenbichler represented by Schierke artists Nadja Benaissa, art direction and graphic design.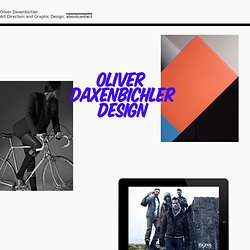 Drawn! The Illustration and Cartooning Blog. Artskills. PHOTOGRAPHIE. Motionographer | Sharing the best in motion graphics, design, an.
AUSTIN KLEON : BLOG. Design, architecture, art, art contemporain, street life, hi-tec. Objets livres [design éditorial] ~ Blog. Deux étudiants en management de projet multimédia du CNA-CIFAG , Lloyd Cavé et Vincent Simonin, ont réalisés un questionnaire permettant, je cite : « de recueillir des témoignages terrain en matière de design presse afin de concevoir un panorama et analyser les évolutions des pratiques liées à ce domaine ».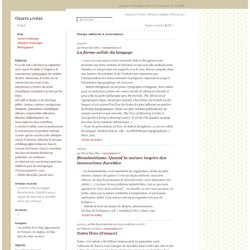 Pour cela, ils ont interrogés plusieurs professionnels designers, une journaliste, et un directeur éditorial, parmi lesquels j'ai eu l'honneur de faire partie. Voici mes réponses que je diffuse avec leur autorisation. Je les remercie, espérant que leur initiative suscitera le débat à l'école et dans la profession. Une interface, associée à l'ergonomie qui en découle, impose forcément une certaine forme de lecture, une manière de parcourir l'information.
---