Entertainment News
BreatheHeavy.com - The Number One Britney Spears Fansite With The Best Britney Spears News, Photos And Media
Britney Spears and Lady Gaga - Pop Divas
LOS ANGELES, April 12, 2011 /PRNewswire/ -- Pop music trendsetter Britney Spears, who has continually captivated crowds around the world with her live music events, today confirms special guest Nicki Minaj will join the Femme Fatale touring event of the summer. The all female line-up includes Jessie and the Toy Boys and Nervo on every tour stop. Spears has prepared an extraordinary show in support of the North American tour that begins on June 16th in Sacramento at the Power Balance Pavilion. Tickets for select markets go on sale beginning April 30th at Ticketmaster.com and LiveNation.com. "This is the Femme Fatale tour and I'm thrilled to have Nicki Minaj, Jessie and the Toy Boys, and Nervo join me and get everyone on the dance floor," said Spears. "Can't wait to take the Femme Fatales on the road."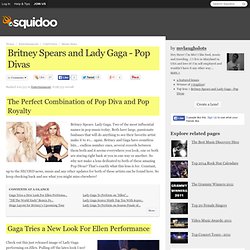 Guess You Can't Stay Topless Forever! Heidi Klum & Vito Schnabel Make A Fully Clothed Return To NY! Hasta la vista for now, topless days at the beach!
Celebrity gossip juicy celebrity rumors Hollywood gossip blog from Perez Hilton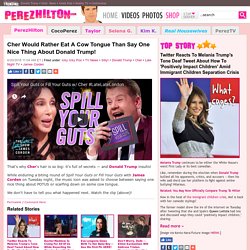 breaking news "X-Men" director Bryan Singer has been sued by a man who claims Singer molested him when he was a young teenager at raunchy Hollywood parties ... but Singer says the suit is an outrageous pack of lies. The lawsuit claims the teen -- who is now around 30 -- was lured to a mansion in Encino, CA when he was 14 or 15 to attend a party that allegedly had a rep for featuring "sexual contact between adult males and the many teenage boys who were present for the parties." The lawsuit claims Singer provided alcohol for the boy and offered him a role in one of his upcoming movies, and then told him how "this group" controls Hollywood. The suit claims Singer performed oral sex on the boy and then strong-armed the boy to return the favor -- allegedly forcing him to perform the act underwater in the pool. The suit goes on to accuse Singer of providing the boy with drugs -- including coke -- on another occasion, allegedly promising him a role in an "X-Men" flick.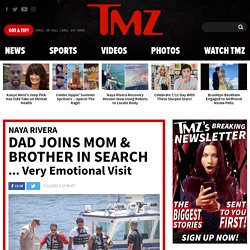 Celebrity Gossip | Entertainment News | Celebrity News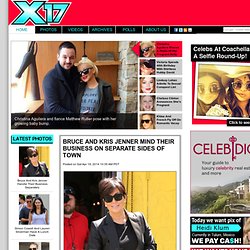 After a whirlwind week of travel including a stint in both New York City and Punta del Este, Uruguay, Paris Hilton caused quite the commotion when she touched down in Los Angeles on Thursday. The celebutante was in the South American country for a quick DJ gig for Vitamin Water. Sounds like a fun party time to us! Outfitted in a black leather jacket, gray v-neck with anchor design, leggings and ankle boots, the leggy blonde had all eyes on her when strutted her stuff through the airport.
X17 Online - Celebrity News | Celebrity Gossip | Celebrity Photos & Pics | Paparazzi Photos of Hollywood Celebs