Chemistry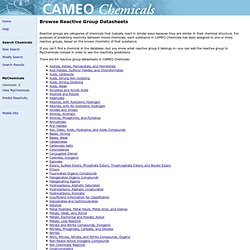 Reactive Groups | CAMEO Chemicals | NOAA
Reactive groups are categories of chemicals that typically react in similar ways because they are similar in their chemical structure. For purposes of predicting reactivity between mixed chemicals, each substance in CAMEO Chemicals has been assigned to one or more reactive groups, based on the known chemistry of that substance. If you can't find a chemical in the database--but you know what reactive group it belongs in--you can add the reactive group to MyChemicals instead in order to see the reactivity predictions.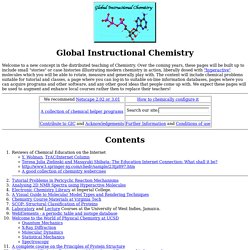 Welcome to a new concept in the distributed teaching of Chemistry.
Global Instructional Chemistry
Chemistry index
Weitere Service-Funktionen Navigation/Menü: Links auf weitere Seiten dieser Website und Banner Table of Contents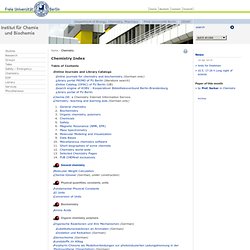 An Interactive Periodic Table of the Elements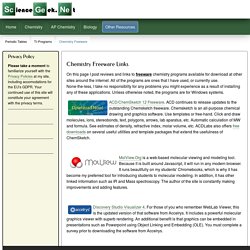 ACD/ChemSketch 12 Freeware .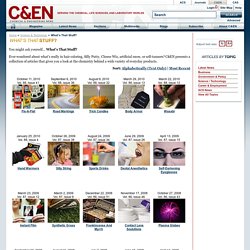 You might ask yourself...
Chemistry Help - Class College Pictures | It Must Be College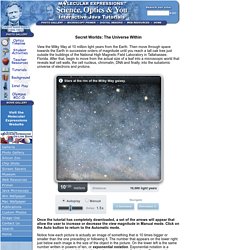 Secret Worlds: The Universe Within