Soothing
Beautiful Maldive Islands resort
20 First world problems
Awesome whimsical cottages
image.jpg from shadowness.com
The Tangga House is another Singapore's dream home designed by Guz Architects . Completed in 2009, the 7,663 square foot residence is located in Holland Village, an elite district of Singapore that is famous amongst the expatriate community. The luxury single-family home gives the owners the opportunity to live in harmony and comfort with nature, in Singapore's hot tropical climate. Tangga House by Guz Architects: "The house is a contemporary interpretation of a traditional courtyard house, laid out around a central green courtyard with a double height stair and entry area forming the focal point of the project.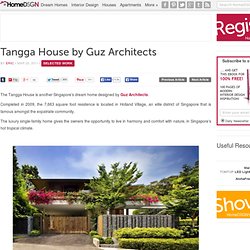 In order to create a , you do not need to be an expert photographer or own expensive photography equipment. You just need to have a standard SLR camera, tripod and a 360-degree panorama software package and of course a good panorama to shoot. Follow these successfully achieving professional results in .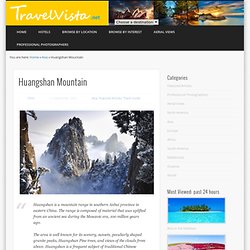 Amazing Huangshan mountain | World Travel
Huangshan is a mountain range in southern Anhui province in eastern China.