Soothing
Beautiful Maldive Islands resort. 20 First world problems. Awesome whimsical cottages. Image.jpg from shadowness.com. Tangga House by Guz Architects | HomeDSGN, a daily source for inspiration... - StumbleUpon. By Eric • Mar 23, 2011 • Selected Work The Tangga House is another Singapore's dream home designed by Guz Architects.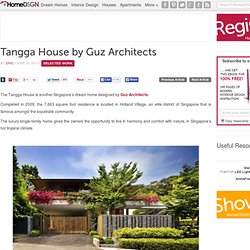 Completed in 2009, the 7,663 square foot residence is located in Holland Village, an elite district of Singapore that is famous amongst the expatriate community. The luxury single-family home gives the owners the opportunity to live in harmony and comfort with nature, in Singapore's hot tropical climate. Tangga House by Guz Architects: I think we all need something like this. Do you agree? My Photography Tutorials - 360 Degree Reverse Photography - Gallery. 3206369_large.jpeg from photosight.ru. Amazing Huangshan mountain | World Travel.
Huangshan is a mountain range in southern Anhui province in eastern China.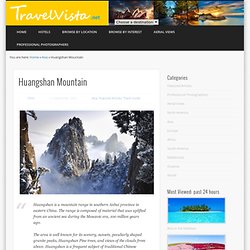 The range is composed of material that was uplifted from an ancient sea during the Mesozoic era, 100 million years ago.The area is well known for its scenery, sunsets, peculiarly shaped granite peaks, Huangshan Pine trees, and views of the clouds from above. Huangshan is a frequent subject of traditional Chinese paintings and literature, as well as modern photography. It is a UNESCO World Heritage Site, and one of China's major tourist destinations.
---