Musical3
Gordons Wine Bar Villiers Street Bridge UK Menu London Reviews. Gordon's Wine Bar is the oldest wine bar in London and a magical place to enjoy a glass of vino!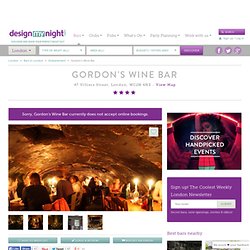 Step inside the narrow staircase and be enchanted with the ambiance and setting, candle lit tables, secret coves and caves, perfect for that intimate night out. A trip to Gordon's Wine bar is always memorable and is one of the best bars in London. Gordons do not take bookings after 4:30pm. Kaos Softwear Skin Eyelet - Tunnel by Wildcat - Article Number: 238145 - from 6.99 £ - EMP Mail Order UK Ltd. ::: The Heavy Metal Mailorder ::: Merchandise, Shirts and more! Serenading Unicorn - I Heard It's Your Birthday. Discover The Mersey Forest - Welcome to Discover The Mersey Forest. 60259-Fuck-This-Thing-in-Particular-QLWw. Youtube to MP3 - Convert Me MP3. Kaos Software Silicone Skin Flesh Tone Hider Plugs. Measuring Your Piercing Wearing the correct size of body jewellery is very important.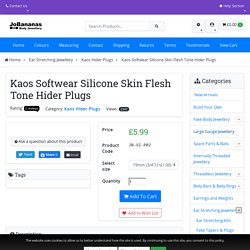 If you wear a size that is too small it could easily irritate or hurt your piercing. The-london-best-secret-bars-8216026. What looks like a white Smeg fridge at the back of the Breakfast Club café in Spitalfields is actually a portal to a retro cocktail bar with moose heads and a mirrored disco ball.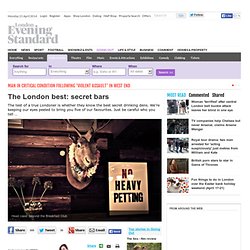 You need a password to get in — just say, "I need to see the Mayor." The cocktails are delicious and there's a good range of beers.Mayor of Scaredy Cat Town Bar, Breakfast Club, 12-16 Artillery Lane, E1, thebreakfastclubcafes.com 2. Amazon.co. Black Slim Fitting Simple Fashion Stand Collar Men Casual Jacket M/L/XL/XXL 1401JK15b : $35.99 in Maxnina.com. "Steps" by Frank O'Hara. How funny you are today New York like Ginger Rogers in Swingtime and St.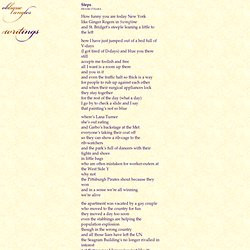 Bridget's steeple leaning a little to the left here I have just jumped out of a bed full of V-days (I got tired of D-days) and blue you there still accepts me foolish and free all I want is a room up there and you in it and even the traffic halt so thick is a way for people to rub up against each other and when their surgical appliances lock they stay together for the rest of the day (what a day) I go by to check a slide and I say that painting's not so blue where's Lana Turner she's out eating and Garbo's backstage at the Met everyone's taking their coat off so they can show a rib-cage to the rib-watchers and the park's full of dancers with their tights and shoes in little bags who are often mistaken for worker-outers at the West Side Y why not the Pittsburgh Pirates shout because they won and in a sense we're all winning we're alive.
Keep downloading in The Pirate Bay! Visuals.
Pictures/GIF. Video. Technology. Music. Online quirk. Webcomics. Educational. Products/quirks. Diabolo.
---