Sliding
Content sliders is best solution for displaying content in limited space. Sliders are very common on portfolio sites and are also useful for any other type of site for displaying images and photos. In this post I'll show you 30 excellent jQuery slide plugins that can help you to create slider effects using jQuery.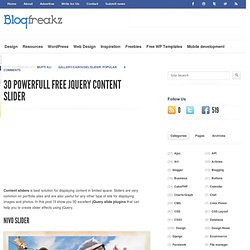 30 Powerfull Free jQuery Content Slider | blogfreakz.com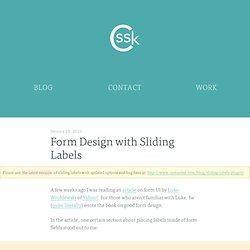 A few weeks ago I was reading an article on form UI by Luke Wroblewski of Yahoo!. For those who aren't familiar with Luke, he (quite literally) wrote the book on good form design.
Sliding login panel with jQuery - Demo
Sliding Login Panel with jQuery 1.3.2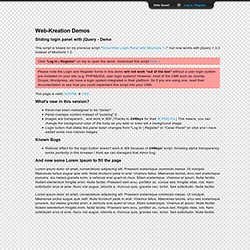 A new version of this script is available here .
Web-kreation - Show/hide a nice Login Panel using Mootools 1.2
Web-kreation - Nice & Clean Sliding Login Panel built with jQuery
Remember my Sliding Login Panel with Mootools 1.2?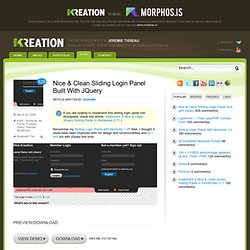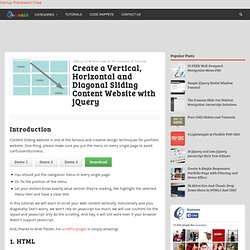 Create a Vertical, Horizontal and Diagonal Sliding Content Website with jQuery
Introduction