Interface
Semantic PSD to HTML, Hand Coded | HTMLRockstars
Quicksand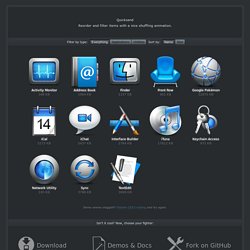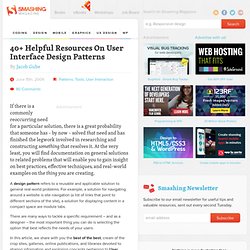 If there is a commonly reoccurring need for a particular solution, there is a great probability that someone has – by now – solved that need and has finished the legwork involved in researching and constructing something that resolves it. At the very least, you will find documentation on general solutions to related problems that will enable you to gain insight on best practices, effective techniques, and real-world examples on the thing you are creating.
5 Simple Tricks To Bring Light and Shadow Into Your Designs - Smashing Magazine
There's just no escaping light and shadow — it's everywhere you look.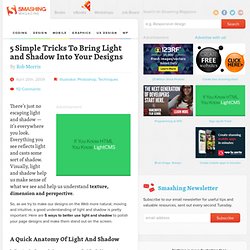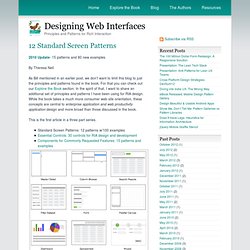 2010 Update - 15 patterns and 80 new examples