School Stuff
Cool web stuff
Grammar. Meanwhile in Russia. What a wise man! The Bureau of Communication - Fill-in-the-blank Correspondence. Online converter. Yer Spot On (51 pics) » EmpireFun - photos, videos, pictures, fun! The Get More Out of Google Infographic Summarizes Online Research Tricks for Students - StumbleUpon. My favorite Google trick is to use Google Books to search for citations and useful quotes.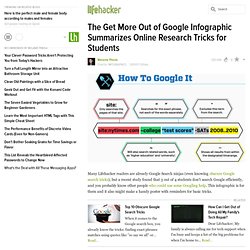 When I'm writing papers or doing research, I usually have a bunch of quotes that I've scribbled down somewhere, or thrown in my paper without citing it, and when I have to go back during the editing process and fill in all that information is super useful to be able to search google for the exact page number. It's also useful to help find themes within books. For example, in a current paper I'm working on I wanted to find all of the times that Locke talks about slavery. So I pulled up the edition of the book I had using the ISBN, and searched for the word "Slave. " DefineTime1. 150 Free Textbooks: A Meta Collection.
Free textbooks (aka open textbooks) written by knowledgable scholars are a relatively new phenomenon.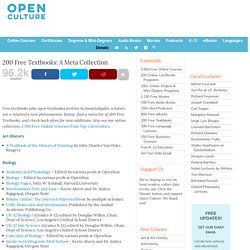 Below, find a meta list of 170 Free Textbooks, and check back often for new additions. Also see our online collection of Free Online Courses. Art History A Textbook of the History of Painting by John Charles Van Dyke, Rutgers. Improve Your Google Search Skills [Infographic] Don't limit yourself to just plugging in simple search terms to Google; check out this infographic and learn a search string search or two.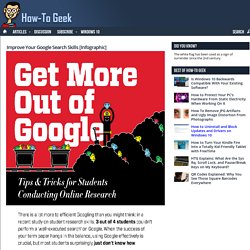 You don't need to limit yourself to searching just for simple strings; Google supports all manner of handy search tricks. If you want to search just HowToGeek.com's archive of XBMC articles, for example, you can plug in site:howtogeek.com XBMC to search our site. Get More Out of Google [HackCollege via Mashable]
---