SUBJECTS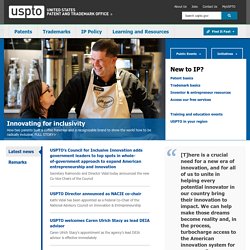 White House Task Force on High Tech Patent Issues In early June, the White House announced major steps to improve incentives for future innovation in high tech patents, a key driver of economic growth and good paying American jobs. The White House issued five executive actions and seven legislative recommendations designed to protect innovators from frivolous litigation and ensure the highest-quality patents in our system.
Intellectual Property Office - Design right gives automatic protection of an original design
Star Delta can be a little confusing, so you're not alone. I know sparks who won't even touch it! The above image is of alternative wiring. Note at the delta contactor that the phases swap.Basically you have to follow the wiring from the supply side of the line contactor, through the motor windings and back through the delta contactor back to the supply, so that you start at one phase and end at another.One other thing:Overloads; if before the line contacor and delta contactor, as in a motor breaker, set at 100% of motor's flc (full load current)If after the line contactor then set at 58% flcAnother tip: setting the star to delta transistion time.
Star Delta connections regarding motors - Electricians Forum | E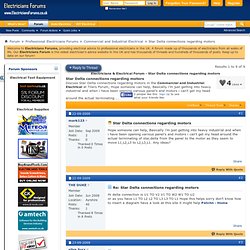 Starting today, the Double-Tongued Dictionary is now a part of A Way with Words! That means that more than 18,000 dictionary records are now at home here and searchable from the top of every page. These are undocumented or under-documented words from the fringes of English, with a focus on slang, jargon, and new words — and we'll keep adding to them. Browse the dictionary here or search its contents.
Double-Tongued Dictionary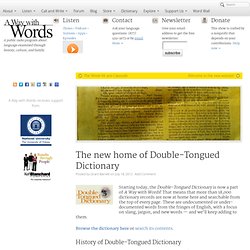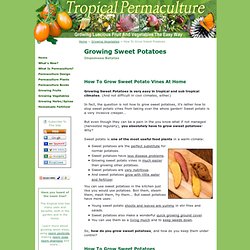 How To Grow Sweet Potato Vines At Home Growing Sweet Potatoes is very easy in tropical and sub tropical climates. (And not difficult in cool climates, either.) In fact, the question is not how to grow sweet potatoes, it's rather how to stop sweet potato vines from taking over the whole garden!
How To Grow Sweet Potatoes? Growing Sweet Potatoes The Easy Way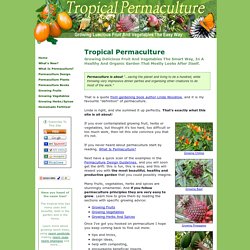 Tropical Permaculture Gardens: Growing Fruits And Vegetables The
Permaculture is about "...saving the planet and living to be a hundred, while throwing very impressive dinner parties and organising other creatures to do most of the work." That is a quote from gardening book author Linda Woodrow, and it is my favourite "definition" of permaculture. Linda is right, and she summed it up perfectly. That's exactly what this site is all about! If you ever contemplated growing fruit, herbs or vegetables, but thought it's too hard, too difficult or too much work, then let this site convince you that it's not. If you never heard about permaculture start by reading, What Is Permaculture?
THE CENTER FOR POTATO RESEARCH IN HOT CLIMATES - Home Page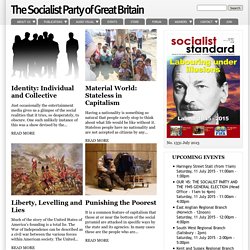 From one point of view the prospects for 2014 don't look good. The elections to the European Parliament in May threaten to become a festival of xenophobia as the main parties try to outbid UKIP by being as, if not more, anti-foreigner than them. August will see the ceremonies to mark the outbreak of the First World War.
The Socialist Party of Great Britain homepage index
Take a look at the attached reference. 3-phase motors have three windings. On some motors, all six ends are brought out (2 ends per winding). On those motors, it is possible to connect the three windings such that they form a triangle shape (this is the DELTA configuration), or a radial shape that sort of looks like the letter Y (the WYE or STAR configuration). One then connects the three power leads from your 3-phase source to three points in those configurations. In some motors, the windings are already connected in delta or wye within the motor, and only three leads are brought out for connection of power.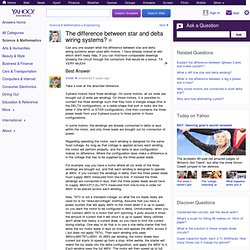 The difference between star and delta wiring systems? - Yahoo! U
iTunes U, Education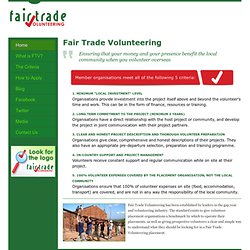 Welcome to Fair Trade Volunteering
Ensuring that your money and your presence benefit the local community when you volunteer overseas 1. MINIMUM "LOCAL INVESTMENT" LEVEL Organisations provide investment into the project itself above and beyond the volunteer's time and work. This can be in the form of finance, resources or training. 2. LONG TERM COMMITMENT TO THE PROJECT (MINIMUM 3 YEARS) Organisations have a direct relationship with the host project or community, and develop the project in joint communication with their project partners. 3. CLEAR AND HONEST PROJECT DESCRIPTION AND THOROUGH VOLUNTEER PREPARATION Organisations give clear, comprehensive and honest descriptions of their projects.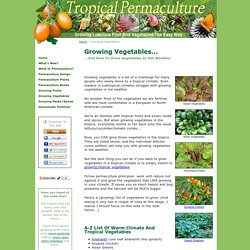 Growing Vegetables (And How To Grow Vegetables in Hot Weather)
Growing vegetables is a bit of a challenge for many people who newly move to a tropical climate. Even readers in subtropical climates struggle with growing vegetables in hot weather. No wonder. Most of the vegetables we are familiar with are most comfortable in a European or North American climate.
The following correction was printed in the Observer's For the record column, Sunday 11 July 2010 We have been asked to clarify that the reduced emissions from deforestation and degradation (Redd) scheme featured in this article is not, as we stated, "in the hands of the World Bank". It is a scheme shared by a partnership of countries and organisations that are committed to mitigate climate change by reducing carbon emissions. A revolutionary scheme backed by the World Bank to pay poor countries billions of dollars a year to stop felling trees is the best way to stop logging and save the planet from climate change, according to wealthy countries and conservationists, yet documents seen by the Observer show the plan is actually leading to corruption and possibly more logging.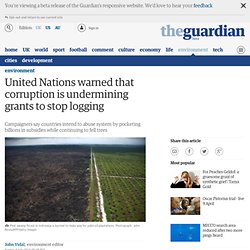 United Nations warned that corruption is undermining grants to s