Zambian News
The Post Newspapers Zambia - Latest News, Politics, Business, Sports, Photos, Videos
Action Man in Brussels I know you're all waiting to hear the news of what I've been doing in Brussels, and how I am representing my country at the centre of power of the European Union. George Chellah is supposed to be giving you all the news on the 'His Excellency' page, but he hasn't written anything for the past three days. He went shopping with Christine on Saturday and I haven't seen either of them since.
Kalaki's Korner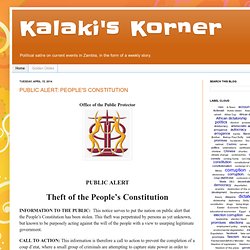 Times of Zambia - Be better informed....
Zambia Daily Mail
Forgot your password? Forgot your username? Create an account Fields marked with an asterisk (*) are required. Breaking News: UNZA students riot » University of Zambia students this morning matched through...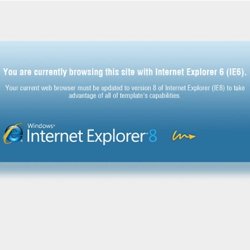 Zambia National Broadcasting Corporation
PF is being forced to act violently because of insults on the President and the party leadership-Chumbwe Reports that Ministers are planning to break away from PF is wishful thinking-Katema Government has described as Wishful thinking, assertions by some sections of the media that some Cabinet and deputy Ministers are planning to break away from the Patriotic Government. Chief Government.. Nevers Mumba writes to President Sata asking for an "Insaka" to discuss divisive issues as a family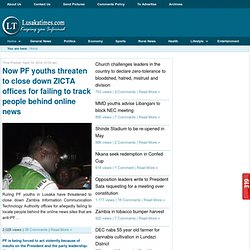 Zambia | Lusaka Times
Watchdog